Each day we overwhelm your brains with the content you've come to love from the Louder with Crowder Dot Com website.
But Facebook is...you know, Facebook. Their algorithm hides our ranting and raving as best it can. The best way to stick it to Zuckerface?
Sign up for the LWC News Blast! Get your favorite right-wing commentary delivered directly to your inbox!
Sheriff Clowns Rappers After Massive Drug Bust, Mocks Them With Freestyle and Their Own Gold Chains
April 18, 2022
Polk County Sheriff Grady Judd is a favorite of ours at the Louder with Crowder Dot Com Website. If Florida Governor Ron DeSantis is "America's Governor," Judd is America's Cop. God willing, he'll be Attorney General Judd under a DeSantis Administration. Sheriff Judd is a guy who not only endorses citizens' right to self-defense, but he also warns bad guys that his citizens will "blow you back out of the house with their guns." He'll also dunk on you once you're incarcerated, as two rappers found out.
There was a massive drug bust where a few of the newly arrested identified themselves as rappers. Sheriff Judd not only, as the kids say, "bodied" them with his own rhymes, but he also wore the rappers' gold while doing so!
"You see, we got your gold. We put your tail in the county jail. You think about that, brothers. [...] You can call it the Bell Gang Blues rap song. How's that?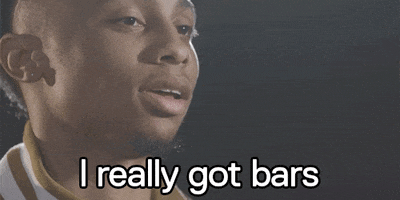 Sheriff Judd is also a fan of visual aids, as we saw when he explained the difference between a "peaceful protest" and a "violent riot."
WFLA reports the 16-month undercover operation has led to the arrest of almost 30 people for the trafficking, sale, and possession of illegal drugs, including 22 pounds of pot, 4 pounds of meth, and almost 2 pounds of coke.
Sheriff Judd says the suspects face a total of 301 felonies and 134 misdemeanors. Their combined records include 314 total felonies and 331 total misdemeanors. Three gang members are still on the run, but Sheriff Judd will catch them. Believe that. "You can go ahead and turn yourself in, or you're just going to go to jail tired from running."
It's Grady Judd's Florida. We're just grateful for him.
The Louder with Crowder Dot Com Website is on Instagram now!Follow us at @lwcnewswire and tell a friend!
SOTU Wrap Up & Roast! Nancy Pelosi Is On Drugs! | Louder With Crowderyoutu.be