Each day we overwhelm your brains with the content you've come to love from the Louder with Crowder Dot Com website.
But Facebook is...you know, Facebook. Their algorithm hides our ranting and raving as best it can. The best way to stick it to Zuckerface?
Sign up for the LWC News Blast! Get your favorite right-wing commentary delivered directly to your inbox!
crime
OnlyFans 'model' arrested at a concert for attempting to smuggle cocaine in her vagina
July 30, 2022
Drugs are bad, kids. They'll ruin your life and possibly get you arrested like Grace Athanatos, a 24-year-old OnlyFans 'model' from Melbourne, Australia, who was just trying to party it up at a concert in Sydney. But she didn't have it stashed in her purse, boot, or bra. She figured the best way to get by security was to stuff it up her hoo-hoo. That'll trick the coppers at the door!
Well, it might have gotten by the cops, but they brought along some K9s and those little dudes can smell a condom full of angel dust from a mile away, even if it is masked by, y'know, other scents.
The New York Post reports that "[p]olice found a knotted condom inside the Melbourne woman's vagina via a private room strip search. She was then charged with supplying drugs."
While she was caught with more than an 8-ball of blow--for those of you who aren't familiar with drug slang, an 8-ball is 3.5 grams (and she was caught with 5.6 grams)--she swore to police she was a "nice girl," says NYP, and she only planned to share the nose candy with her friends to, well, "have a little fun."
"I had a small amount," explains Athanatos, "and yes, I tried to hide it--like everyone else--but I was caught."
No doubt there were probably plenty of drugs floating around in the crowd at the DJ MaRLo concert, but they were obviously better at hiding it.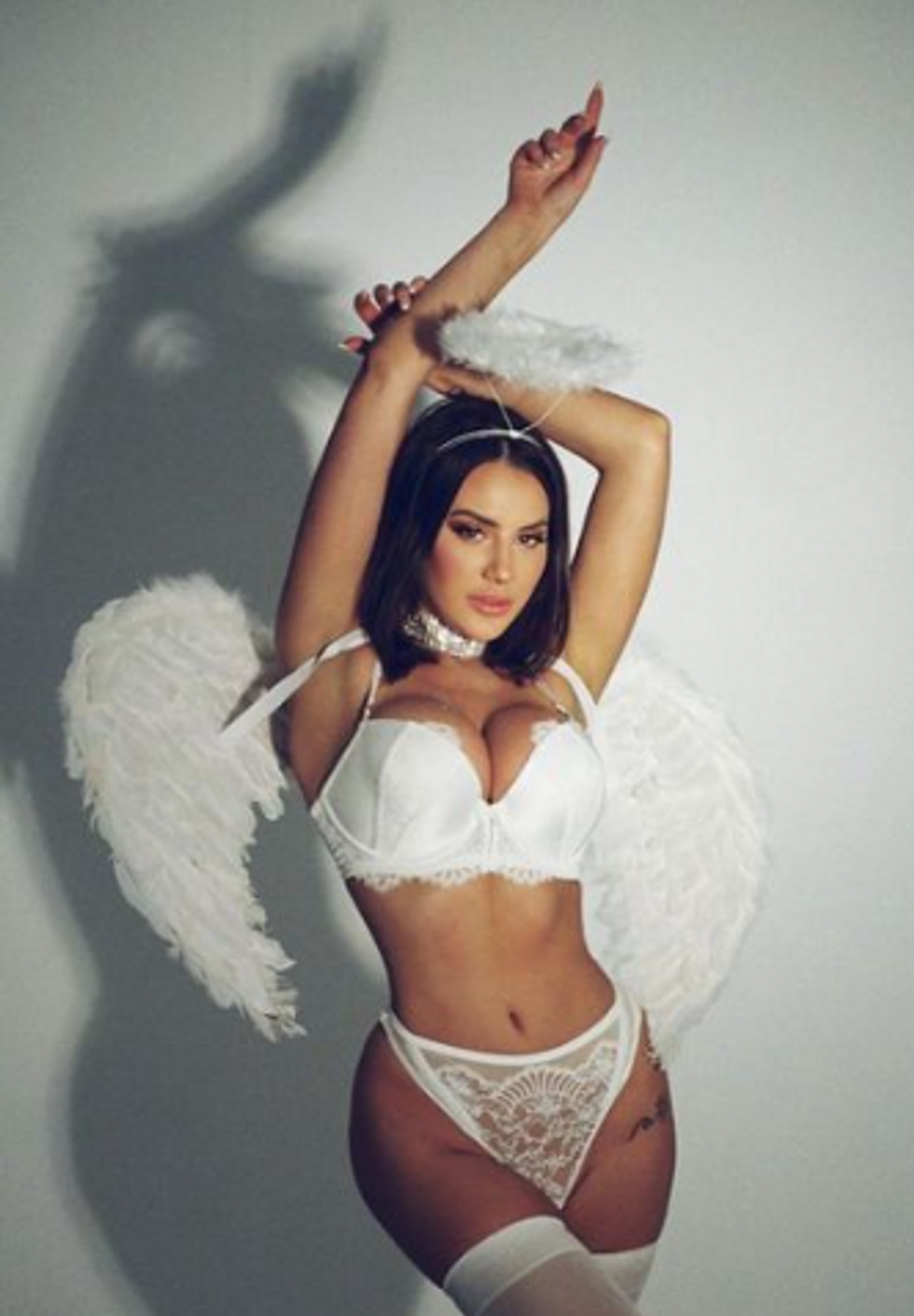 Instagram / Grace Athanatos
Athanatos was sentenced to twelve months of conditional behavior bond, instead of the maximum two-year prison stint and or $11,000 fine, and went back to OnlyFanning in up--probably still with cocaine. You know how these things go.
The Louder with Crowder Dot Com Website is on Instagram now!Follow us at @lwcnewswire and tell a friend!
Crowder and Crew Open Up About Drug Addiction | Louder With Crowderwww.youtube.com