Dave Chappelle's latest (spot-on) anti-woke comments won't win him any friends: 'They want you to fear them'
January 25, 2023
Dave Chappelle has a podcast. Yes, I'm just learning this myself too. On last night's episode of The Midnight Miracle, Chappelle discussed the concert he was SUPPOSED to have at a Minneapolis club made popular by Prince. But, you know...
Dave Chappelle released a comedy special called The Closer that got nominated for an Emmy. Transactivists and other woke twats claimed without evidence that the special was "transphobic." Bing bang boom. Chappelle was supposed to perform at Prince's club. A small minority of loud people got the show canceled. Chappelle moved to a bigger venue and the protests moved there.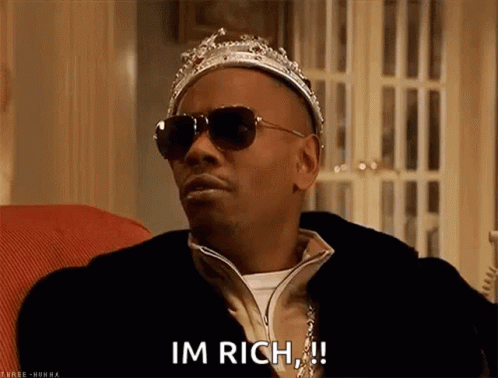 Chappelle pointed out that while his diverse group of fans showed the protestors nothing but love, the woke activists (regularly pandered to by the Democrats and the media) cursed and screamed at his audience members. They threw eggs at them. One woman even picked up a police barricade and threw that. Chappelle was surprised by that one because it was an amazing feat of strength for a woman.
One of the things that these people, the trans and their surrogates, always say is that my jokes are somehow gonna be the root cause of some impending violence. But I gotta tell you, as abrasive as [the activists] were — the way they were protesting, throwing eggs at people, throwing barricades, cussing and screaming — nobody beat 'em up.
Yes, as per usual, the people who claim words are violence engage in actual violence to prevent you from saying words. The irony is lost on them. Also, the irony is violence.
The people throwing eggs and barricades claim to be on the side of love. Nope.
They want to be feared. If you say this, then we will punish you — we will come to … f*ck your show up. And they just don't get to do that to me.
They shouldn't get away with doing that to anyone. But like JK Rowling, Chappelle has a pile of f*ck you money which makes him uncancellable.
Editor's Note
LwC is on Substack now! Each day we overwhelm your brains with the content you've come to love from the Louder with Crowder Dot Com website.. but algorithms hide our ranting and raving as best they can. The best way to stick it to Big Tech? Subscribe to For the Content!
Dave Chappelle ATTACKED By LUNATIC Activist! | Louder With Crowderyoutu.be