Each day we overwhelm your brains with the content you've come to love from the Louder with Crowder Dot Com website.
But Facebook is...you know, Facebook. Their algorithm hides our ranting and raving as best it can. The best way to stick it to Zuckerface?
Sign up for the LWC News Blast! Get your favorite right-wing commentary delivered directly to your inbox!
Rep. Donalds WRECKS Biden's economic policy in only two minutes: 'I'm not blaming working people, I'm blaming government'
September 23, 2022
In a recent NBC poll, likely voters said they prefer Republicans on the economy by 19%. It is the largest lead the GOP has had ever. Voters are seeing how unfordable providing for their families or running their small businesses has become, are looking at who is in charge, and deciding they want the other guy in charge. Leftists are perplexed by this. After giving voters all that money (that was the voters' money to begin with) they assumed voters would be more grateful. Rep. Byron Donalds says it doesn't work like that.
Donalds has legit been speaking out about this since his first speech as a congressman. This two-minute clip is the latest in a long line of mic drops.
Remember when Joe Biden said paying people not to work wasn't why they weren't working? That was fun.
Here's why Biden's government spending has led to the inflation crisis. It was viewed as an accurate description by one of the witnesses.
The American rescue plan led to a labor shortage. And that labor shortage has led to price increases because you had people with the disposable cash flow to buy goods, but not enough goods in circulation the purchase.
Understanding this takes a little bit of brain power, which stands in contrast to the basic Democrat plan of:
Give people money to get them hooked on government assistance
?????
Blame corporations
Here's where Donalds lets gravity take control of his microphone:
I understand the majority party's desire to put this on corporate America for racing prices. But if you do not have enough workers WORKING there are not enough goods produced. If there are not enough goods produced, but everybody still has money to go buy goods, the price of each unit goes up. That's how inflation is always created. More policies of the same are only going to lead us further down the road to perdition that we are already on.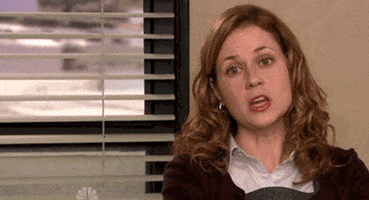 The smart thing would be to change policies. Instead, you have people like the Democrat sheriff investigating Ron DeSantis who says if Americans aren't going to work in places like restaurants, we should replace them with illegals.
Voters have the opportunity to change policies in forty-seven days. That's when the red supernova hits.
Facebook doesn't want you reading this post or any others lately. Their algorithm hides our stories and shenanigans as best it can. The best way to stick it to Zuckerface? Bookmark LouderWithCrowder.com and check us out throughout the day!
Also follow us on Instagram, Twitter and Gettr!
The Liberal Media is REFUSING to Cover This! | Louder With Crowderyoutu.be