Watch: Byron Donalds answers young conservative on how to respond when leftists, media take away your "black card"
February 14, 2023
Rep. Byron Donalds spoke earnestly at a YAF conference this past weekend when asked how best, as a black conservative, to regain your "black card." Black Americans are expected to believe and act a certain way politically. And if they don't, their blackness gets called into question. Ironically enough, more often than not, from white progressives who claim everyone else is racist. Something else Donalds has no patience for.
Donalds got serious because a number of leftists attempted to take his black card away from him in 2023 alone.
Students ask @byrondonalds on being a black Conservative: "You just gotta be authentic...it starts to push our politics which is why the left can't stand us. Because if Black people start voting [conservative, leftist ideologies] have to change b/c it will die on the vine." pic.twitter.com/Lt3BhjJLHz
— YAF (@yaf) February 11, 2023
Donalds says the key is authenticity because, contrary to what you hear in the media, Black America is very conservative. "And if you have more black people who say 'I'm conservative, but I'm still who I am' it gives a lot of people in the black community a place to say, 'I like that dude. I can mess with him. He's being honest. He's being direct.' The caricature of the 'black Republican?' That's not me."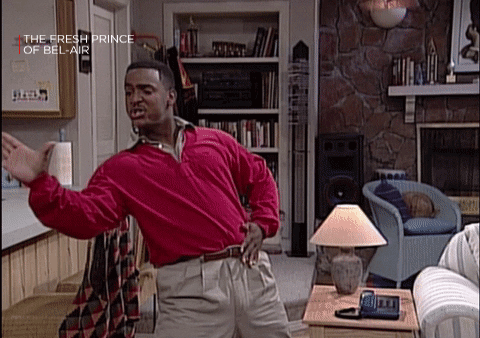 Donalds went on to say, "You can't try to put on a facade on for somebody. You can't play up to this base or that base." He adds that by staying raw and uncut, "it starts to shift our politics which is why the left can't stand us. Because if Black people start voting Republican in larger numbers, Democrat politics will have to change because it will die on the vine."
What the young conservative describes is something Donalds has experienced in the past two months. The congressman has been accused of having an Uncle named Thomas who is very cross with him while others attacked HIS WIFE for the color of her skin. All for the crime of *checks notes* allowing his name to be nominated for Speaker of the House in order to continue a debate.
As Donalds says in his speech, everyone is going to have an opinion so make sure they have an opinion about you. When the hate and the attacks come, all it means is you're over the target so keep going.
Editor's Note
LwC is on Substack now! Each day we overwhelm your brains with the content you've come to love from the Louder with Crowder Dot Com website.. but algorithms hide our ranting and raving as best they can. The best way to stick it to Big Tech? Subscribe to For the Content!
EXCLUSIVE TRAILER: Crowder Films 'Moses' Movie! | Louder With Crowderyoutu.be