Watch: Byron Donalds gives all-time response to reporter, claps back after Squad member launches racial tirade at him
January 05, 2023
We are going on the sixth or seventh round of NOT electing Kevin McCarthy as Speaker of the House. The last Not-Kevin nominated was Rep. Byron Donalds, who was the Not-Kevin for at least the last two rounds of voting. We here at the Louder with Crowder Dot Com website have been huge fans of Donalds since his first speech where he did four minutes on Nancy Pelosi which was nothing but disrespectful. Speaker Donalds has a nice ring to it. Just sayin'.
A reporter pointed out how Donalds put himself in a pretty public position opposing the person that could be the speaker (he means McCarthy) and wondered if the Congressman was worried about retribution. Nope!
Man, I'm 6'2", 275, I'm not worried about that.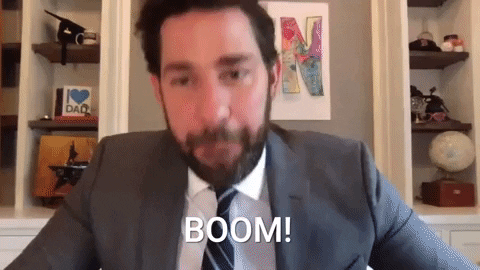 Of course, being black while conservative, there was criticism of "tokenism" thrown at Donalds. In the past, it was white women who work at CNN questioning if Donalds was black enough. Yesterday it was one of Donalds' colleagues who went off on a racial tirade against him. Squad member Rep. Cori Bush.
She wasn't alone.
Congressman Donalds wasn't amused.
I looked it up. Being a "crab in a barrel" is when "a group of like-situated people hurt those in their community attempting to get ahead."
The fun in Congress starts again at noon today. Unclear is if there were any changes or deals cut in the middle of the night. Maybe McCarthy cut enough deals that he is going to be elected Speaker today. Maybe someone sat him down and said "dude, no one likes you." Maybe Byron Donalds will be the next Speaker of the House.
We're just here for the chaos.
Editor's Note
LwC is on Substack now! Each day we overwhelm your brains with the content you've come to love from the Louder with Crowder Dot Com website.. but algorithms hide our ranting and raving as best they can. The best way to stick it to Big Tech? Subscribe to For the Content!
I'm Leaving The Blaze... | Louder With Crowderyoutu.be