Watch: Kevin McCarthy DE-STROYS smug reporter after kicking Dems off committee and I never knew he had it in him
January 25, 2023
Let's toss right to the video of Kevin McCarthy bodying a reporter. We'll discuss it after. But ask yourself a question. Do we get this McCarthy if not for Chip Roy and Matt Gaetz shoving his head in a toilet for a few days? I'm not sure...
Holy shit. Kevin McCarthy just absolutely destroyed a reporter who questioned his decision to remove Schiff and Swalwell from the intel committee.

Total annihilation.
pic.twitter.com/bIAhpkiG8Q
— Greg Price (@greg_price11) January 25, 2023
Let me be very clear and respectful to you. You asked me a question. When I answer it, it's the answer to your question. You don't get to determine whether I answer your question or not, okay, in all respect.
Here's what happened. McCarthy yeeted Rep. Adam Schitt and Rep. Eric Swallows off of the Intel Committee. Actually, yeeted might be the wrong word. They were nominated to be a part of the committee by the Democrat Minority Leader and McCarthy said, "Nope."
Critics say both men were compromised when it comes to US Intelligence. Schitt was rejected after using his position as Chairman to push the Russian collusion hoax used to impeach a president. Swallows was compromised after putting his d*ck in a Chinese spy allegedly. Speaker McCarthy cited the Nancy Pelosi standard that "integrity matters more" than partisanship to say both congressmen are unfit to serve on the Intel Committee.
I have rejected the appointments of Adam Schiff and Eric Swalwell for the House Intelligence Committee.

I am committed to returning the @HouseIntel Committee to one of genuine honesty and credibility that regains the trust of the American people. pic.twitter.com/ePxlbanxta
— Kevin McCarthy (@SpeakerMcCarthy) January 25, 2023
The reporter's argument is the same argument reporters are going to be using for the next two years no matter the issue or situation, "Yeah, but what about George Santos?" Santos is the GOP rep who lied about *waves hands* all of it. And MAY have been a drag queen, a charge Santos denies. He claims he just dressed up as a woman on occasion.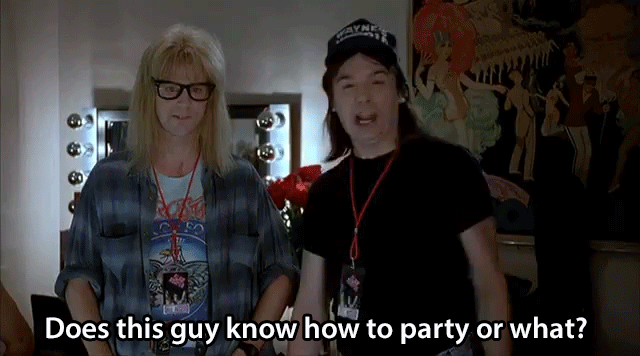 The reporter's argument is because Santos is allowed on the Small Business Committee and the Science, Space and Technology Committee, it is hypocritical to not let Schitt and Swallows on a committee that gives them access to vital US Intelligence they have both proven they aren't grown up enough to handle.
Speaker McCarthy believes that argument is dumb. He expressed so with great aplomb. We never knew he had it in him.
Editor's Note
LwC is on Substack now! Each day we overwhelm your brains with the content you've come to love from the Louder with Crowder Dot Com website.. but algorithms hide our ranting and raving as best they can. The best way to stick it to Big Tech? Subscribe to For the Content!
I ROASTED Congressman Eric Swalwell... | Louder With Crowderyoutu.be