Each day we overwhelm your brains with the content you've come to love from the Louder with Crowder Dot Com website.
But Facebook is...you know, Facebook. Their algorithm hides our ranting and raving as best it can. The best way to stick it to Zuckerface?
Sign up for the LWC News Blast! Get your favorite right-wing commentary delivered directly to your inbox!
International
Australia Introduces 'Freedom Pass,' Which They Say Is the Only Way to Get Your Freedom Back
September 15, 2021
You're going to want to see the video in this post. But before you click play, I need you to do two things. The first is to remind yourself that Joe Biden, our puddingheaded president, said in an official address to America that "his patience is wearing thin" with some of us. You know, for personal medical decision reasons. The other thing is to know that America just entered an agreement with Australia (and the U.K.) to share "advanced defense tech." Actually, a third thing. Please review all the times Courtney and I have suggested you pay attention to Australia.
When you're ready, watch Michael Gunner, premier of Australia's Northern Territory, tell people about the "freedom pass." If you want your freedom back, you can't get it without this pass. Plus, you know, the arm jab.
Australia has literally introduced a "freedom pass."

As the philosopher John Stuart Mill said, "the only thing necessary for the triumph of evil is for good men to do nothing." pic.twitter.com/RJZpgykZP4
— Pomp 🌪 (@APompliano) September 15, 2021
I'll say it again and again. If you want your life to continue close to normal, get your jab. For vaccinated people, the check-in app will basically be your freedom pass. For people who make the choice to not get vaccinated, no vax means no freedom pass. We're working with other governments now to get this technology ready. As well as making sure vaccinated people without access to apps or QR codes can still have a freedom pass.
I'll say it again and again too ...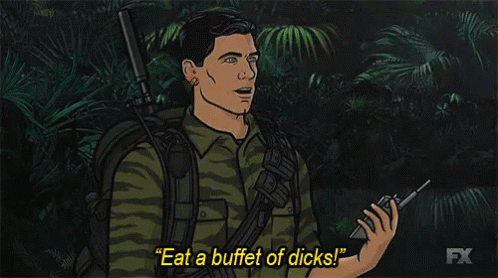 To be clear, this is different from the tracking app Australia is developing. The freedom pass is voluntary for people who ... want their freedom back. The tracking app, the one that tracks when you leave your house and requires you to send selfies to the police, would be mandatory.
Let's set aside the concept of a "freedom" pass — that they're literally calling a freedom pass — being the only way to get your freedom back is batsh*t crazy. That's the obvious problem and the reason all of you while reading this have both middle fingers in the air. The government took away Aussie freedom. They will only give citizens back their freedom via this "freedom" pass. But only providing citizens make the personal medical decision the government is demanding you make. Round up every last dick you can find, throw them in a sack, and swallow it whole with a vegemite chaser.
The more concerning thing is the sentence "we're working with other governments now to get this technology ready." This was said the day before it was announced Joe Biden is working with Australia on ... other technology. Joe Biden, Anthony Fauci, and all the other people who run Joe Biden have made it clear what their goal is. They want to control you. Australia isn't a warning for them. It's what they strive for.
Do we have you attention now?
Get your content free from Big Tech's filter. Bookmark this website and sign up for our newsletter!
AOC Says "Tax the Rich"...at the MET GALA?! | Louder With Crowderyoutu.be