Each day we overwhelm your brains with the content you've come to love from the Louder with Crowder Dot Com website.
But Facebook is...you know, Facebook. Their algorithm hides our ranting and raving as best it can. The best way to stick it to Zuckerface?
Sign up for the LWC News Blast! Get your favorite right-wing commentary delivered directly to your inbox!
'Men's voices matter': Kanye speaks out on fight to parent his children, being a voice for men's rights
September 23, 2022
Ye -- I guess we're not calling him Kanye at all anymore -- gave an interview where he detailed his battle to be allowed to co-parent his children after a nasty and public break-up with Kim Kardashian.
It was a messy time that led to Chelsea Clinton deleting all of her Kanye West songs in the name of feminism. Ye sent Kardashian's new-ex Pete Davison to the looney bin by making fun of him on Instagram. And Ray J claimed Kim's mother Kris Jenner had the final edit over which sex tape between him and Kim got released to the public. That has nothing to do with Ye or this story. But, just...wow.
What's important is that Ye is in a good place.
Ye apologizes to Kim Kardashian, opens up about co-parenting challengesyoutu.b e
"I do have a voice but I had to fight for it. That hurts you when you have to scream about what your kids are wearing."
That was the only bit about co-parenting that made the widely circulated video preview of the interview. In the write-up of the interview, which has a considerably less amount of reach, Ye also says, "As a dad and as a Christian. And I have a right to have a voice on what my kids are wearing, what they're watching, what they're eating. I have a platform where I get to say what so many dads can't say out loud."
For reasons only known to the producer and the editor of the video, Ye talking openly about his Christian faith didn't make the cut.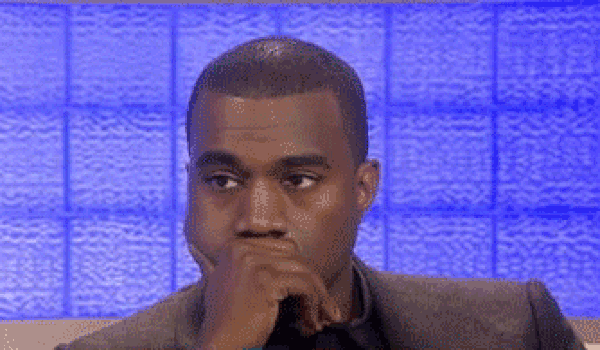 Also cut from the widely circulated video, yet making the website write-up few people would see, was this line: "I'm their dad. It has to be co-parenting. It's not up to only the woman. Like, men have a choice also. Men's voices matter."
It is unclear why the producers and the editor decided to cut Ye talking about men's rights. Or why him saying that men's voices matter when it comes to their children was notable enough for a blog post, but not a widely distributed video. At least they kept the part when Ye apologized to his ex-wife. They led the video with that.
It is unclear as of this writing if Ye talking about men having a right to an opinion made the cut of the full interview that aired on Thursday night. A full version of the interview isn't available on the internet yet, and I was watching the Browns/Steelers game instead.
Last week, Ye detailed his plan to bring American jobs back to America. We here at the Louder with Crowder Dot Com website wish him well in all his endeavors.
Facebook doesn't want you reading this post or any others lately. Their algorithm hides our stories and shenanigans as best it can. The best way to stick it to Zuckerface? Bookmark LouderWithCrowder.com and check us out throughout the day!
Also follow us on Instagram, Twitter and Gettr!
The Problem with Living In a Godless Society... | Louder With Crowderyoutu.be