Each day we overwhelm your brains with the content you've come to love from the Louder with Crowder Dot Com website.
But Facebook is...you know, Facebook. Their algorithm hides our ranting and raving as best it can. The best way to stick it to Zuckerface?
Sign up for the LWC News Blast! Get your favorite right-wing commentary delivered directly to your inbox!
Economy
Kanye goes America First, cancels Gap deal over China connection: 'We can bring industry back to America'
September 17, 2022
Kanye West had a dream. His dream was to work with the Gap to bring the best product possible to the masses, products at $20 for the people, designed at the same level as the top fashion houses in the world. Sadly, that dream won't become a reality. Kanye West (or Ye, as he's known to those of us close to him) is pulling out of the deal. He tells CNBC that Gap insists on making clothes in China, and Ye wants to put America First!
Side note: Am I the only one who thought Ye was pronounced 'yee' and not 'yay?'
Kanye terminates Gap deal due to lack of follow-through on obligationsyoutu.be
Let's point out the obvious. Ye is barely recognizable, nor does he sound like himself.
Maybe he's let himself go after the whole Kim Kardashian/Skete Davidson brouhaha. Or maybe that is not Ye, and Ye is speaking through an intermediary like God did the Metatron, and we're supposed to still acknowledge the intermediary as Ye. That would be such a Ye thing to do.
Anyway, here's where the deal with Gap started to fall apart:
There's a lot of stuff where they have a lot of commitments to China. We wanted to do localized manufacturing which is completely possible with some of the factories that I'm buying here in California. We can actually bring industry back to America.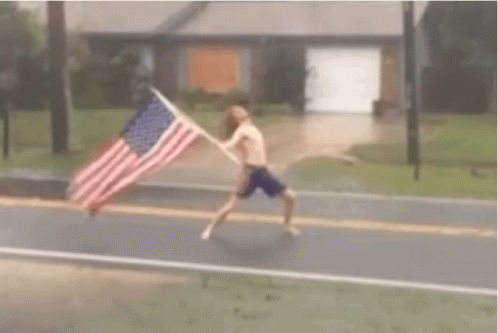 Color me skeptical that Kanye can bring industry to California and keep costs down to create affordable clothing. This is the same California from which companies are fleeing because of how expensive it is to operate there. Cali has gotten so bad that Californians are fleeing across the border for a better life in Mexico (to the dismay of many Mexicans).
I also wonder if he feels he can produce his Yeezys in California, too. Even being made by twelve-year-olds in third-world countries somewhere, sneakers tend to be very expensive.
But I admire Ye for trying. Bringing industry back to America is going to take vision, and Kanye West is a visionary.
The Louder with Crowder Dot Com Website is on Instagram now!Follow us at @lwcnewswire and tell a friend!
I Found Common Ground with a Young Black Socialist | Louder With Crowderyoutu.be