Each day we overwhelm your brains with the content you've come to love from the Louder with Crowder Dot Com website.
But Facebook is...you know, Facebook. Their algorithm hides our ranting and raving as best it can. The best way to stick it to Zuckerface?
Sign up for the LWC News Blast! Get your favorite right-wing commentary delivered directly to your inbox!
International
Watch: Mexico - yes, that Mexico - is using images of Philadelphia in anti-drug advertisements
November 14, 2022
You may have heard we have a border crisis along our southern border. You may have also heard about drugs pouring in across the border from Mexico. Fentanyl, I believe it's called. The Mexican government has started to tackle the drug problem with a new ad campaign encouraging people to stay off drugs.
It uses images from Philadelphia. Yes, the same Philadelphia that is in the same America drugs are flowing into from Mexico.
La Campaña vs las Adicciones del @GobiernoMX busca informar a los jóvenes de los daños que provoca a la salud el consumo de drogas químicas. La información y la participación de la familia y de la escuela son importantes factores de protección vs las adicciones. ¡Infórmate! pic.twitter.com/A8MkptVqHG
— Jesús Ramírez Cuevas (@JesusRCuevas) November 8, 2022
I would point out how Philly is in Pennsylvania where a major statewide election took place last week. But I don't have the strength.
ABC News reports the ads were proudly presented by Jesús Ramírez, the spokesman for President Andrés Manuel López Obrador. Ramirez did not respond to media calls as to why they used Philadelphia in their spots. They could have easily used San Francisco where people brag about mentoring young people in how to use drugs. But that's not the issue.
This is the issue:
The use of the videos, apart from sparking concern over Philadelphia's image, or whether those filmed had given their consent, raised questions, in part because Mexico is the source of most of the fentanyl being sold in the United States.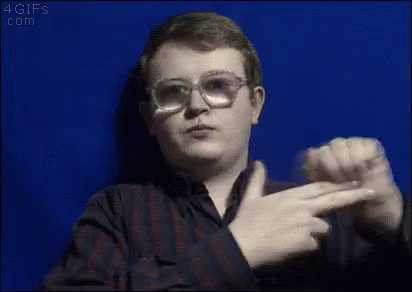 For those of you keeping score at home:
We have a border crisis along the Southern border where people and DRUGS are illegally pouring across said border.
Mexican residents are attacking Americans for crossing the border in the other direction (due to how unaffordable parts of America have gotten), referring to it as an "invasion."
Now, the Mexican government in order to keep Mexican citizens off of drugs is using images from America of Americans hooked on drugs that flowed into our country FROM MEXICO.
That's where we are. This is a thing that is happening right now.
Editor's Note
LwC is on Substack now! Each day we overwhelm your brains with the content you've come to love from the Louder with Crowder Dot Com website.. but algorithms hide our ranting and raving as best they can. The best way to stick it to Big Tech? Subscribe to For the Content!