Each day we overwhelm your brains with the content you've come to love from the Louder with Crowder Dot Com website.
But Facebook is...you know, Facebook. Their algorithm hides our ranting and raving as best it can. The best way to stick it to Zuckerface?
Sign up for the LWC News Blast! Get your favorite right-wing commentary delivered directly to your inbox!
cringe
'It's just, I can't': Chelsea Clinton spills tea on petty thing she did to side with Kim over Kanye
August 24, 2022
Chelsea Clinton is out promoting her new documentary with her mom, Gutsy. It's to take a look at "gutsy" women and what makes them so "gutsy." One of the gutsy broads interviewed was Kim Kardashian, a name you may have read in the news lately.
In a recent interview, Clinton shared a gutsy thing SHE did in her life. To show how super serious she was at supporting Kim Kardashian during her recent personal drama, Chelse did the gutsiest thing imaginable. She deleted all of Kanye West's songs from her life.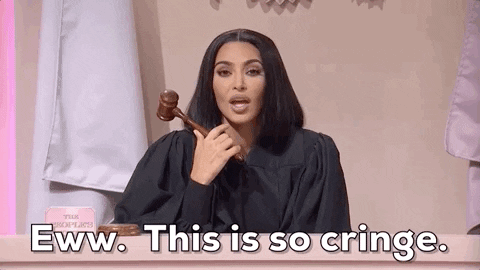 "I've had to let go of Kanye, because it's just, I can't. Just the way that he has treated Kim Kardashian, the way that he has talked about women is unconscionable to me. That was some of my favorite running music. And I have removed it from my music library."
M'kay. She may have missed "she got an ass that'll swallow up a G-string, and up top, ungh, two bee stings" BEFORE she realized how he talked sideways about women. I also wonder how many other rappers she removed from her playlist for how they talk about women. And how she feels to be such a racist.
I'm not knocking misogyny in music. I grew up an 80's metalhead. But doing the bare minimum and expecting praise for it is such a Clinton thing to do.
For her part in the show, her mother said the gutsy thing she did was put her political career first and not divorce Bill, even though he kept having sex with other women. The two were last seen strolling the beach together.
The Louder with Crowder Dot Com Website is on Instagram now!Follow us at @lwcnewswire and tell a friend!