Each day we overwhelm your brains with the content you've come to love from the Louder with Crowder Dot Com website.
But Facebook is...you know, Facebook. Their algorithm hides our ranting and raving as best it can. The best way to stick it to Zuckerface?
Sign up for the LWC News Blast! Get your favorite right-wing commentary delivered directly to your inbox!
Economy
Top NFL receiver blasts New York's high taxes for sending him to Miami: 'I had to make the grown-up decision'
October 05, 2022
Super Bowl champion Tyreek Hill is the number three wide receiver in the NFL. At least, as far as fantasy football points go which are the only stats that matter. He's also the highest-paid wide receiver in the league. Over the off-season he was choosing between two teams: the Miami Dolphins and New York Jets. Not unlike so many NYers, he chose DeSantis over Hochul for the same reason that causes everyone else to flee New York: the ridiculous taxes.
It was really close to happening. But it's just those state taxes. I realize I had to make a grown-up decision, and now here I am in the great city of Miami.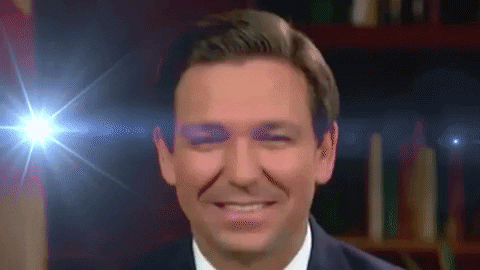 In fairness, I'm sure taxes weren't the only reason. The New York Jets being a terrible team didn't help matters. But the Jets sucking plus the state government taking three million dollars of his money from him was all the motivation he needed to go to the Dolphins.
Though the three million would depend on where he chose to live, since like the Giants, the Jets are actually a New Jersey team. The only true New York team are my Buffalo Bills. New Jersey taxes are as ridiculous as New York's. It tends to be a race to the bottom between NY, NJ, and California to determine which state sucks the most based on which factors.
Greedy leftists will look at the $30 million Hill makes a year and whine that he should be happy to give millions and millions to the government. Hill has four kids and I'm sure feels his hard-earned money should go to them. In Florida, that money will go to them. In New York, the government would have taken it, and when Hill's kids are old enough driven them to a more affordable life in Florida like so many other New York residents.
Facebook doesn't want you reading this post or any others lately. Their algorithm hides our stories and shenanigans as best it can. The best way to stick it to Zuckerface? Bookmark LouderWithCrowder.com and check us out throughout the day!
Also follow us on Instagram, Twitter and Gettr!
NAKED NYC Crackhead Goes on RAMPAGE! | Louder With Crowderyoutu.be