It's come to this: Gang of women dubbed 'Green Goblin Gang' terrorizes subway, brutally assault teens [Video]
October 04, 2022
One of two things is happening in this video. The first is that we're falling for a hoax. And that a group of NYU film students has a senior project to see if they can make fake news go viral. The other is that crime in New York City has gotten so bad, it's legit turning into 1979's The Warriors. Because... The Green Goblin gang? Are you f*cking kidding me?

This is what we've become. A gang of girls dressed in green leotards assaulting people on the subways.
VIDEO: Female menaces in bizarre neon leotards attack Times Square straphangers | New York Postyoutu.be
According to the New York Post, they are the "Green Goblin Gang." Unclear is if that's the name the Post has given them, or if the gang identifies themselves as the Green Goblin Gang. The only thing known for certain is that some of these ladies should switch from spandex to sweatpants.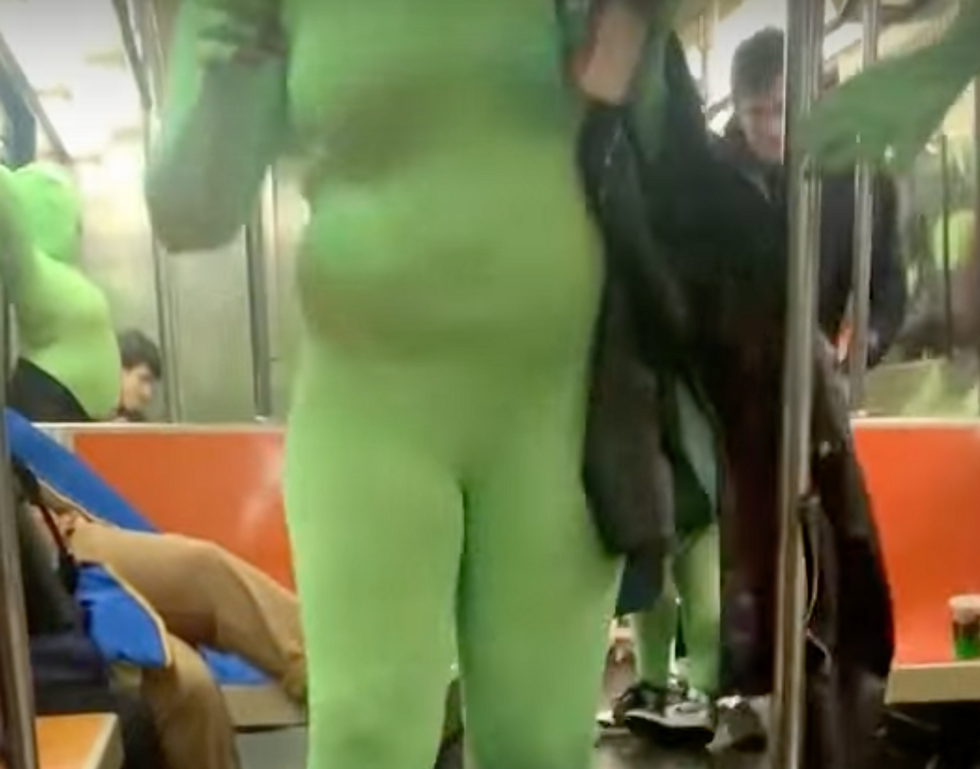 The incident occurred at Times Square over the weekend. A teen was attacked by what she first thought were aliens. Turns out, it was the Green Goblin Gang taking advantage of the progressive pro-crime policies of the progressive politicians elected by progressive New York City voters. The mother of the victim points to the New York Democrat endorsed lax bail-reform laws. NYC voters can do something about it in November. Or, they can continue to be low information voters manipulated by social issues to vote against their self-interests. Their call.
But worse than all of that were the men on the subway being a bunch of pussies.
All these men sitting there taking videos and watching, and none of them helped while a group of 10 women were beating two young girls.
They were all like this: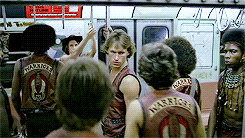 They should have been all like this:
As of this writing, the Green Goblin Gang is still on the loose. If you see a mob of overweight women in Day-Glo green leotards, do not engage. They are angry, hungry, and one can never be too sure how many are out there. Don't be a hero, at least not in the heroic sense. If you want to be a hero in the content sense, please have your phone out at all times.
Facebook doesn't want you reading this post or any others lately. Their algorithm hides our stories and shenanigans as best it can. The best way to stick it to Zuckerface? Bookmark LouderWithCrowder.com and check us out throughout the day!
Also follow us on Instagram, Twitter and Gettr!
The REAL Reason Why Trevor Noah is Leaving The Daily Show! | Louder With Crowderyoutu.be