Suspect in Times Square 'Jihadist' attack was - you guessed it - known by the FBI
January 02, 2023
Trevor Bickford, a Maine man, is the suspect accused of slashing two New York City Police officers in Times Square with a machete. Bickford recently converted to Islam and may have ties to Islamic Extremism. His motive was unknown.
One thing, or person, who was known is Trevor Bickford. According to Fox News, Bickford was...wait for it...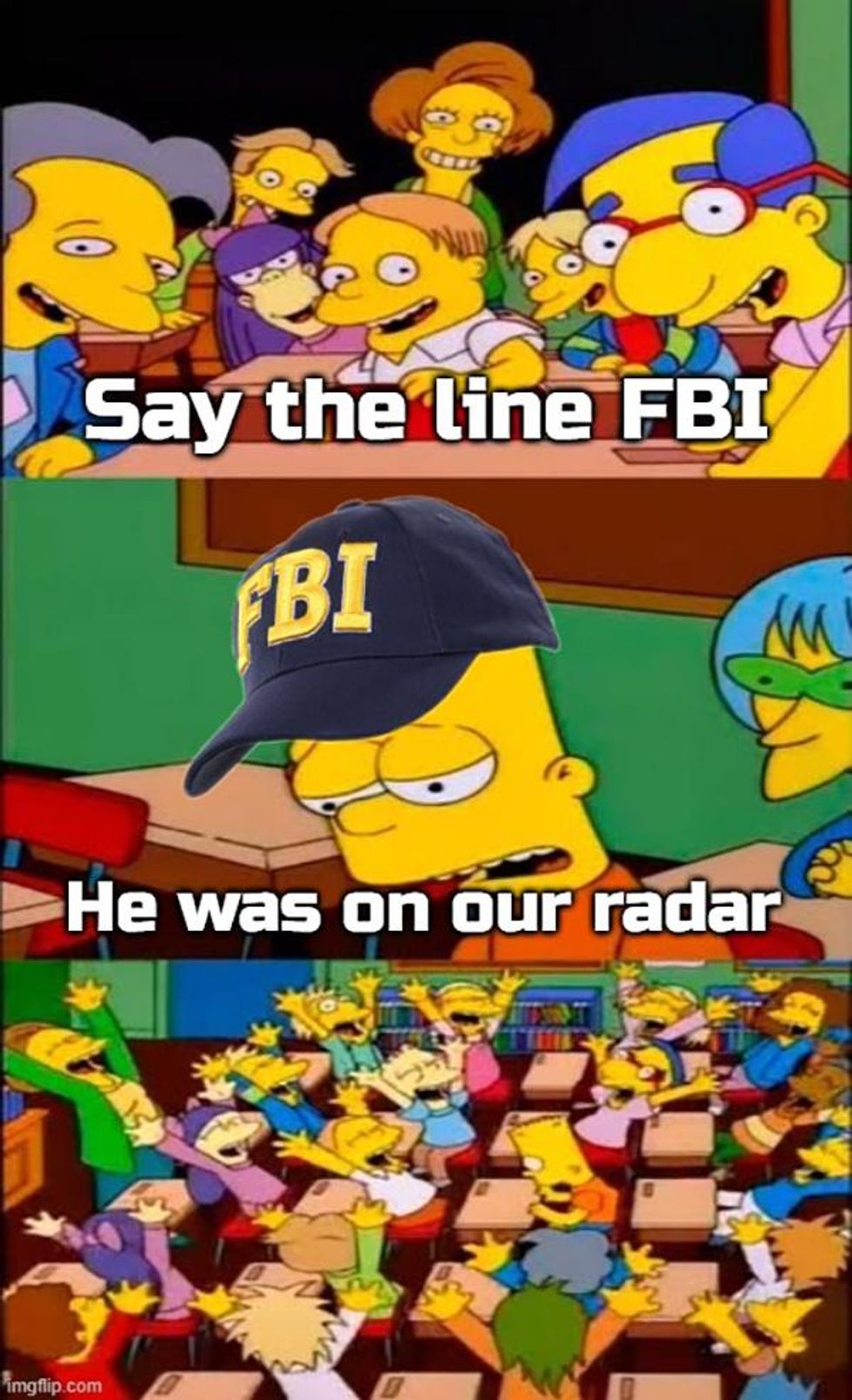 "A high-level police source also tells Fox News Digital that Bickford was being watched by the FBI's counterterrorism task force in the weeks leading up to Saturday's attack. The source also said Bickford recently converted to Islam."
At a press conference, FBI's Michael Driscoll said that "the FBI, through the Joint Terrorism Task Force, is working very closely with [NYPD] to determine the nature of this attack" and "we will run every lead to ground." They may want to start with Bickford's note in his back pocket.

Bickford, who allegedly told investigators he went to Times Square looking to attack police officers or "someone with a gun," had a copy of his handwritten "manifesto" on him according to the New York Post. In the note, Bickford feared his mother would not repent to Allah. He called on his brother to repent to Alalh and accused his other brother of "joining the ranks of my enemy" by becoming a Marine.
Again, Bickford's motive for attacking two police officers -- both of whom expected to make full recoveries -- are unknown. But the FBI is running every lead into the ground.
2022 was not a good year for instilling trust and confidence in the FBI as an institution. The release of the "Twitter Files' shows they had an abnormal interest in what random people were tweeting. Other things, such as investigating child sexual abuse cases, took a back seat.
Editor's Note
LwC is on Substack now! Each day we overwhelm your brains with the content you've come to love from the Louder with Crowder Dot Com website.. but algorithms hide our ranting and raving as best they can. The best way to stick it to Big Tech? Subscribe to For the Content!
SHENANIGANS! Can Americans Trust The FBI Anymore? | Louder With Crowderyoutu.be