Each day we overwhelm your brains with the content you've come to love from the Louder with Crowder Dot Com website.
But Facebook is...you know, Facebook. Their algorithm hides our ranting and raving as best it can. The best way to stick it to Zuckerface?
Sign up for the LWC News Blast! Get your favorite right-wing commentary delivered directly to your inbox!
Education
Watch: Mother reads passage from sexual book made available to her kids it even leaves the school board stunned
January 28, 2023
Videos like this are way too common, but the reaction of the school board is at least different. Take an angry mother, a book you would be surprised to find out is available for children while they are captive in public schools, and let her read it out loud at a school board meeting for all to hear and be forced to answer the question "what the f*ck?"
As the mother reads a passage from Sarina Bowen's "Him," let's play a game. It's called Awarding Winning Book Available Made Part Of Public School Curriculum or Penthouse Forum Letter?
EXTREMELY GRAPHIC

A mom leaves the room STUNNED after she reads from the pornographic book "Him" which was available to students in @isd748.

The meeting continued with an incredible back and forth argument between board members about whether to remove the book. Watch till end! pic.twitter.com/lBLF7PZHlZ
— Libs of TikTok (@libsoftiktok) January 27, 2023
I sucked him deeper into my mouth, almost to the base. And just when he moaned I released him, gliding my young along the long, hard, length of him...
Well, that can mean anything.
...until his dick was glistening. I lap at the moisture leaking out of his tip, and the taste of him confused my younger making my head spin.
As if the shocked silence didn't drive home the shocking nature of the material -- that passed the process to be determined to be EDUCATIONAL material -- the look on those in attendance did.
Some even avoid eye contact altogether. I'm guessing because, you know...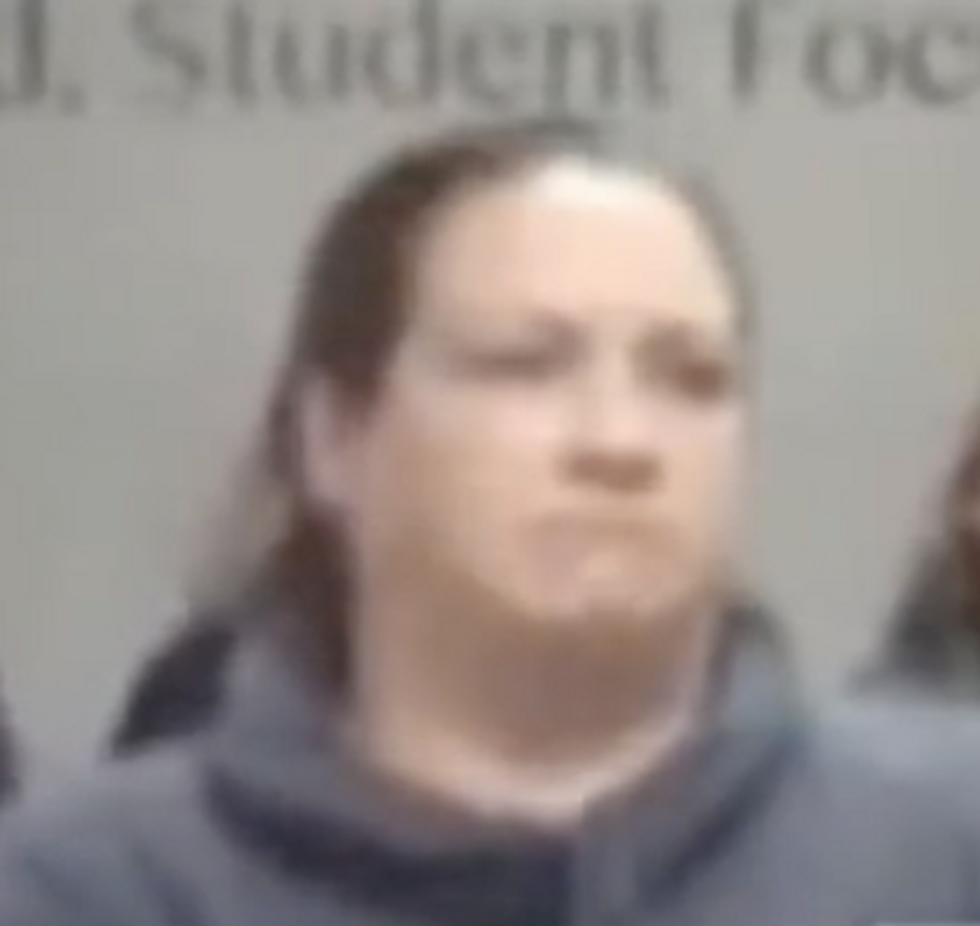 What was remarkable about this video is the reaction of the school board. This isn't the first video we have seen of a parent reading the photographic material made available to students in the name of equity, inclusion, or whatever other buzzwords get thrown around. The school boards always get defensive about it. Even ordering the parent to stop reading the book, because they deem it inappropriate to be shared in such a setting. Though your kid's classroom is okay.
In this case, at least two school board members converted back to parents and wanted this book removed immediately. Even as the Chairman started to go on about the process, one of the mothers responded "Nope! Get it out of schools."
Who I would like to see at these meetings is the teacher or teachers who read this book and determined to make it part of an English class curriculum. Hearing their rationale would be fascinating and quite a teachable moment before telling them they shouldn't be around children.
Editor's Note
LwC is on Substack now! Each day we overwhelm your brains with the content you've come to love from the Louder with Crowder Dot Com website.. but algorithms hide our ranting and raving as best they can. The best way to stick it to Big Tech? Subscribe to For the Content!
DEFUND Public Schools! PATRIOTS Obliterate Their School Board | Louder With Crowderyoutu.be