Rumors claim 'Yellowstone' star Kevin Coster may be getting forced to quit iconic role, and for a dumb reason
October 21, 2022
As season five of Yellowstone is set to debut in a few weeks, it could be Kevin Costner's last if the rumors are true. Gossip site Radar Online is reporting Costner's wife is unhappy with him still portraying Gov. John Dutton, and that this better be his last season or, and I quote, "else."
The report states that wife Christine Baumgartner is upset Costner goes to Montana to film a few months out of the year and leaves her home with their kids in Los Angeles. When the actor took the role in 2018, he didn't think the show was going to have any success. Surprise!
It's really knocked a hole in their family life," spilled a friend. "The show is such a mega-hit, producers want it to go on forever! However, Christine wants her husband to hang up his cowboy hat, with an insider saying her patience is starting to fray.
"She wants a firm commitment this is his last season — or he might have to hit the dusty trail!" the pal revealed.
I would be SHOCKED if Costner walked away from the role before his time was done. As it is, I think there are only two more seasons left. Though if a man were to let his wife nag him into walking away from the Dutton Ranch, there's an above-average chance it would be a man who would wear a shirt like this on purpose.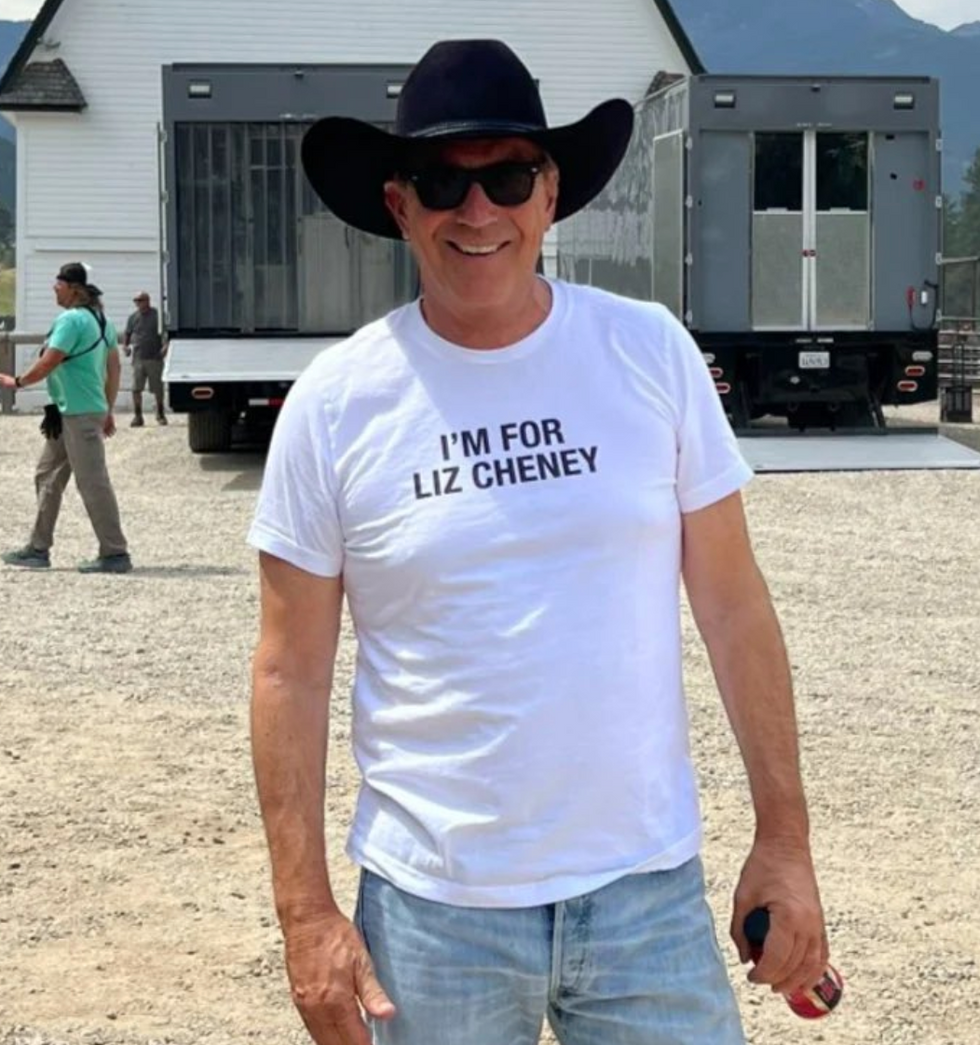 But there is a better chance of Yellowstone creator Taylor Sheridan having Rip Wheeler take Mrs. Costner "to the train station" instead of allowing the actors to walk before time to be killed off the show.
Those aren't spoilers. We all know there is only one wait out for John Dutton.
Editor's Note
LwC is on Substack now! Each day we overwhelm your brains with the content you've come to love from the Louder with Crowder Dot Com website.. but algorithms hide our ranting and raving as best they can. The best way to stick it to Big Tech? Subscribe to For the Content!
Crowder Reacts: Creed III Trailer Review | Louder With Crowderyoutu.be