Each day we overwhelm your brains with the content you've come to love from the Louder with Crowder Dot Com website.
But Facebook is...you know, Facebook. Their algorithm hides our ranting and raving as best it can. The best way to stick it to Zuckerface?
Sign up for the LWC News Blast! Get your favorite right-wing commentary delivered directly to your inbox!
Politics
Kamala Harris tosses the word salad again, something about spending hours figuring out how to vote by mail
August 02, 2022
If there is one thing Kamala Harris is good at, it's tossing the word salad. She's bad at public speaking. But she is known to toss the word salad to the approval of content creators from sea to shining sea. Her latest word salad-tossing comes from what appears to be a visit to DNC HQ to fire up the troops. As you may have seen in recent polls, no one likes their party, and people in their partyreally don't like Kamala's boss. Why should they tell people to vote?
Let Kamala tell you why. Kinda.
"One of the things voters are going to ask us, because they are right to ask us, you know what they're going to ask us? Why should I vote? What did I get for voting before?"
81,000,000 of you got record-breaking inflation, two-quarters of negative growth that is no longer the definition of recession according to some people, skyrocketing gas prices, a border crisis, and the disastrous Afghanistan withdrawal. Related: 81,000,000 owe the rest of us an apology.
"Well, let's listen to the voices of the children."
A baby made a sound, and Kamala thought she was improvising.
"Because one of the things that folks got is they said when they voted... I think sometimes the voting is you just putting in your order."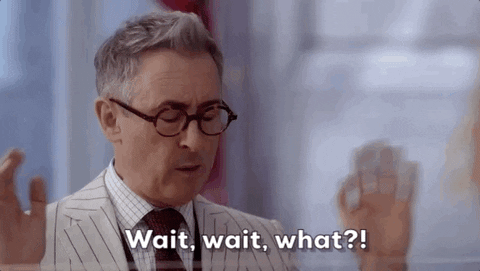 I think she had a brainfart and went from sharing an anecdote from a voter to remembering she came up with a witty anecdote herself about how voting is like placing a fast food order. No one around her at the time thought it was witty. They just didn't say anything.
"This is what you want so when people stood in those lines for hours, when they sat at their kitchen table for hours figuring out how they were going to fill out their ballot to vote by mail..."
Harris thinks the American people are stupid. OR Democrats have spent so much time conning people into thinking it's a struggle for them to vote, that they honestly believe it takes hours to sit at your kitchen table, color in a few circles, and put a piece of paper in an envelope.
"...when they drove by those drop boxes with their kids in the back seat, patiently waiting to drop off that ballot they were putting in an order."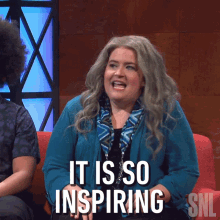 I don't know about you, but I'm inspired to go out and place an order. I'm just waiting for it to go on the menu. Imagine being a political organization and having to rely on this White House to fire up the troops. The people not updating their resumes were testing each other funny gif's to mock the Vice President.
The Louder with Crowder Dot Com Website is on Instagram now!Follow us at @lwcnewswire and tell a friend!
Everyone HATES Kamala! | Good Morning #MugClubyoutu.be