Each day we overwhelm your brains with the content you've come to love from the Louder with Crowder Dot Com website.
But Facebook is...you know, Facebook. Their algorithm hides our ranting and raving as best it can. The best way to stick it to Zuckerface?
Sign up for the LWC News Blast! Get your favorite right-wing commentary delivered directly to your inbox!
Culture
Watch: MMA fighter calls out Jimmy Kimmel and the other 'mainstream media pedophiles' in viral interview
August 23, 2022
VOTE IN THE LWC 2024 GOP STRAW POLL! CLICK HERE!
Joel Bauman is a Jackson-Winkleljohn MMA fighter who understands the value of cutting a good promo. Upon vanquishing his foe at Fury FC 68, the 5-2 fighter had an interesting call-out. No, he's not coming for Jake Paul or anyone. He called out Jimmy Kimmel.
UFC fighter Joel Bauman put Hollywood and the mainstream media on notice during a post-fight interview, saying he's going to assume they're all pedophiles until the flight logs of deceased billionaire Jeffrey Epstein (Didn't Kill Himself) are released. pic.twitter.com/kLzpPNNTTZ
— TheNo1Waffler (@TheNo1Waffler) August 22, 2022
"Secondly, Jimmy Kimmel, viral this. I fight to eradicate childhood malnutrition from the planet. And until they release the flight logs, you, the mainstream media, Hollywood, you're all pedophiles to me. Eat d*ck!"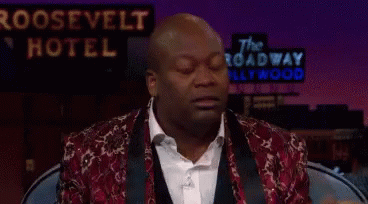 Critics believe, without evidence (gotta provide Big Tech their "context"), that many in the media and entertainment industry are pedophiles. Wikipedia defines pedophiles as "an adult who is sexually attracted to or engages in sexual acts with a child." Some on the left are attempting to rebrand pedos as "Minor Attracted Persons," or "MAPs" for short.
The flight logs are a reference to Ghislaine Maxwell, confidant of notorious pedophile Jeffrey Epstein (who critics also say did not kill himself). Maxwell provided underage girls for Epstein and his powerful Democratic friends and flew them to a special Island on Epstein's "Lolita Express." Yet, for whatever reason, even though this woman arranged underage sexual hook-ups for Epstein's famous friends, her client list is unknown. The media also seems uninterested in finding out who has been diddling underage minors.
Bauman is not the first MMA fighter to question the missing list. UFC Champion Israel Adesanya--arguably the #1 pound-for-pound fighter after Kamaru Usman got knocked the f*ck out--asked in a press conference: "[Ghislaine Maxwell] was supplying kids for all these f*cking pedos, right? [...] Do they not get any time for actually f*cking those kids?"
Elon Musk, the possible new owner of Twitter, also finds it odd that besides the Department of Justice not leaking the list, no one in the media cares.
As of this writing, Jimmy Kimmel has not responded to Bauman's call-out.
><><><><><><
Brodigan is Grand Poobah of this here website and when he isn't writing words about things enjoys day drinking, pro-wrestling, and country music. You can find him on the Twitter too.
Facebook doesn't want you reading this post or any others lately. Their algorithm hides our stories and shenanigans as best it can. The best way to stick it to Zuckerface? Sign up for our DAILY EMAIL BLASTS! They can't stop us from delivering our content straight to your inbox. Yet.