Each day we overwhelm your brains with the content you've come to love from the Louder with Crowder Dot Com website.
But Facebook is...you know, Facebook. Their algorithm hides our ranting and raving as best it can. The best way to stick it to Zuckerface?
Sign up for the LWC News Blast! Get your favorite right-wing commentary delivered directly to your inbox!
Culture
Watch: Conor McGregor shocks Hannity with f-bomb live on air, but makes up for it with million-dollar donation
March 16, 2023
It's been a minute since we heard from UFC star Conor McGregor (who identifies using the pronoun "himself"). He's back and cursing up a storm on Fox News.
McGregor broke his leg during a fight in the summer of 2021. Now in 2023, he returns to the UFC to coach on their reality show The Ultimate Fighter and will be co-starring in the *sigh* remake of the 80's classic Roadhouse. McGregor was on with Sean Hannity last night, joined by Frank Siller, who runs the Tunnel to Towers Foundation. T2T is a charity that supports military families and first responders, started after Frank's brother Stephen lost his life on 9/11.
Conor was very excited. Maybe a little too excited.
"Frank, I'm honored to support you. I'm honored to say your brother Stephen is a f*cking...excuse me…is a hero."
As Frank said, Conor was right the first time. And in Conor's defense, he didn't say "f*cking." He said, "fookin'." It's Irish.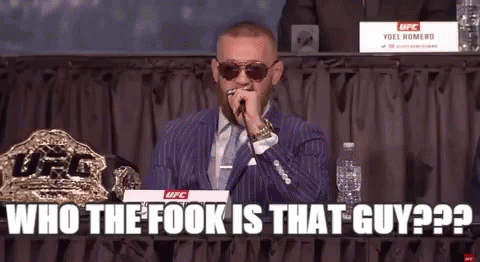 He also whipped out a million-dollar donation to the Tunnel to Towers Foundation on behalf of Proper Twelve, Conor's Irish whiskey.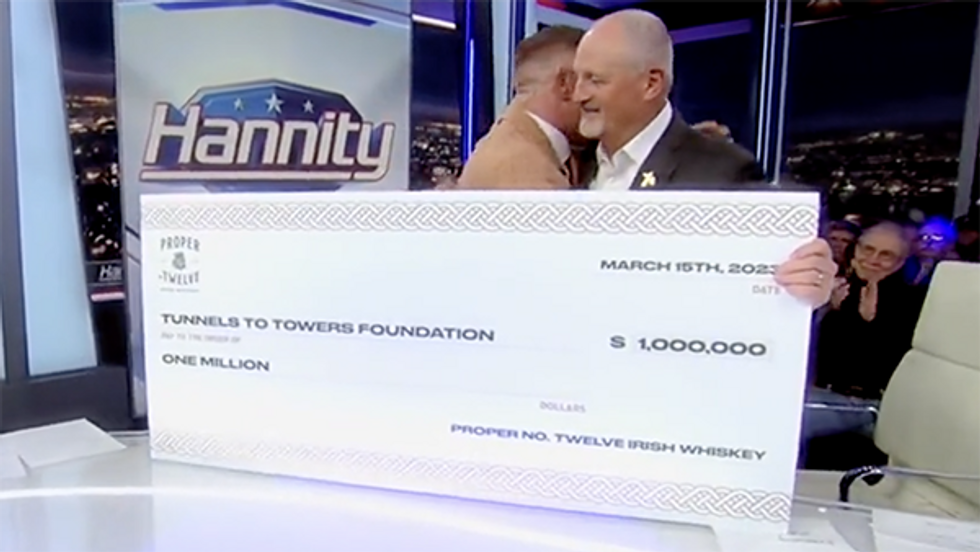 There hasn't been this much excitement on Fox News since ... honestly, I can't even say. Facebook will throttle both topics I was thinking of. The first was the Schmanuary Schmix tapes. The other was when they called Schmarizona in the 2020 schmlection.
It's gonna be fun to have Conor back in the UFC and on television. A Happy St. Patrick's Day to everybody!
Editor's Note:
It's official. MugClub. Is. Back.
Everyone here at the team is thrilled to inform you that MugClub relaunches on March 20, 2023. It is bigger, it is better, it is more affordable, it will include MORE content than ever AND it's powered by Rumble!
Did I mention that the annual price has been lowered from $99 to $89?