Each day we overwhelm your brains with the content you've come to love from the Louder with Crowder Dot Com website.
But Facebook is...you know, Facebook. Their algorithm hides our ranting and raving as best it can. The best way to stick it to Zuckerface?
Sign up for the LWC News Blast! Get your favorite right-wing commentary delivered directly to your inbox!
Articles
Did Joe Biden Read Stage Directions Off the Teleprompter Like a Senile Old Buffoon Again? (UPDATED)
July 08, 2022
Joe Biden gave a speech today about his new pro-abortion executive orders. He also attacked an American institution like the Supreme Court as one might say an antidemocratic insurrection'y authoritarian would do. Which, whatever. Joe Biden is the most pro-abortion president to ever lead the pro-abortion party. They're out of touch with over 70% of Americans. This is the life they've chosen. The real story is a clip going viral where it appears Joe Biden read stage directions like a senile old buffoon again.

"End of quote" and "Repeat the line" are not, normally, things that are read aloud. They are written into speeches to give direction to a speaker as they are delivering the speech. Biden's age and lack of lucidity have caused critics to question if he realizes that. Xavier Becerra looks like he was trying to hold in laughter.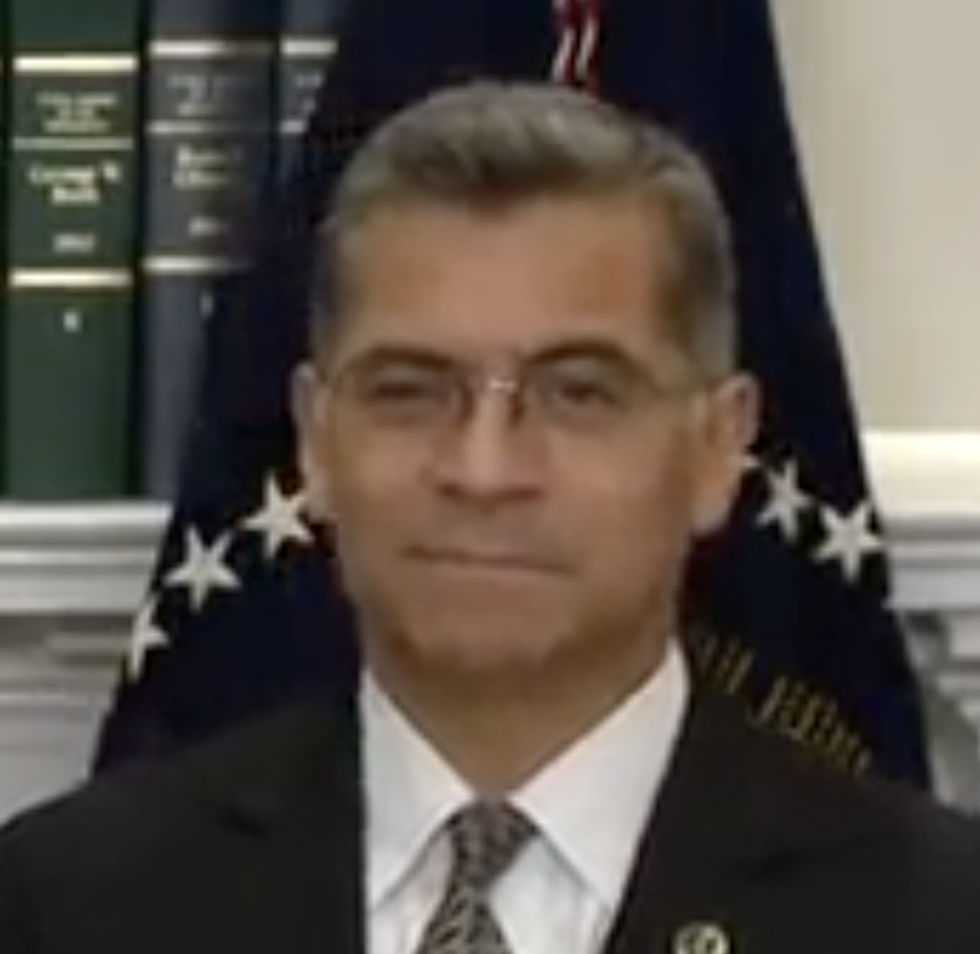 While Kamala Harris stood there wondering how she is less popular than this clown, as she has done before.
The White House assistant press secretary released a statement insisiting Joe Biden said "let me repeat the line." That's not what he said. Though, I'm sure that is what will be written into the official transcript. He also didn't repeat the line.
The "independent" "fact" checkers have yet to circle the wagons around the president yet. When the internet is having too much fun having fun at the expense of Biden looking like a chucklehead ("my butt's been wiped," shaking hands with an invisible man, a bird pooping on him) they have been quick to explain how our eyes and ears were deceiving us.
I am going to say, until evidence proves otherwise, Joe Biden did NOT read stage directions like a senile buffoon. The White House has already explained the "repeat the line" part. And saying "end of quote" is what the best public speakers do when they... aren't reading a quote.
UPDATE: Hey, I was right about the White House!
The Louder with Crowder Dot Com Website is on Instagram now!Follow us at @lwcnewswire and tell a friend!
LEAKED: Sleepy Joe Biden's EARPIECE AUDIO | Louder With Crowderyoutu.be