Each day we overwhelm your brains with the content you've come to love from the Louder with Crowder Dot Com website.
But Facebook is...you know, Facebook. Their algorithm hides our ranting and raving as best it can. The best way to stick it to Zuckerface?
Sign up for the LWC News Blast! Get your favorite right-wing commentary delivered directly to your inbox!
Articles
Joe Biden Says Amazon Doesn't Pay Taxes, Gets Fact Checked by Amazon
June 14, 2019
Oh, the Joe Biden. He regularly has his foot in his mouth. Taking it out only to nuzzle a neck, smooch a girl's cheek, or kiss her hair like a creeper (see WATCH: Joe Biden Gets Gropey with Another Little Girl and 'Saturday Night Live' Mocks Joe Biden's Creepy Behavior). But this is a case of the former. The former Vice-President probably thought to slap Amazon was a simple pander. The New York Times wrote another misleading article about Amazon not paying taxes. Biden thought a harmless 280 character attack against the company would be good for his campaign, appealing to a base that can't math. No one was expecting the company to respond.
Alexa, show me an old man getting bodied by a Twitter account...
Joe Biden, you've been served.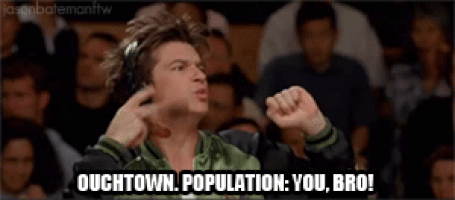 You can argue about whether or not Amazon is paying a high enough tax RATE. But that's not their fault. That's the fault of the people who decide taxes. Amazon just gets a bill and cuts a check. Just like you do. Do you pay more than what's asked? Didn't think so.
Amazon does the exact opposite of liberal "patriotic millionaires and billionaires" who claim they would gladly pay higher taxes. Yet never seem to lead by example and voluntarily pay more. Amazon sees what they owe. Pays it. And invests back in the economy. Just like you do.
Joe Biden might do better to pick his battles more carefully. Amazon is, after all, a financial titan. The owner of Amazon is also the owner of The Washington Post. If Biden wants to pick an enemy, he should maybe consider picking on someone his own size. Which isn't a call for him to touch more underage girls.
Now if only Amazon would just stop sending my Prime purchases via the United States Postal Service. I NEVER get them when I'm supposed to.