Each day we overwhelm your brains with the content you've come to love from the Louder with Crowder Dot Com website.
But Facebook is...you know, Facebook. Their algorithm hides our ranting and raving as best it can. The best way to stick it to Zuckerface?
Sign up for the LWC News Blast! Get your favorite right-wing commentary delivered directly to your inbox!
Watch: Nothing to see here, just President Brandon struggling to dress himself en route to 'bizarre' speech
August 08, 2022
Joe Biden tested negative for schmovid for the second time in the past two weeks. So, he decided to hit the road! Hello, Kentucky! Where we find out that a new symptom of schmovid is losing the ability to dress yourself. Either that, or Ol' Puddinghead couldn't figure out how to put a jacket on. Thankfully, Nurse Jill was with him, but c'mon man.
Biden's going to carefully orchestrate all economic behavior until cracking the code on controlling the weather — right after he figures out how jackets work pic.twitter.com/EzOv77BzP5
— Tom Elliott (@tomselliott) August 8, 2022
I know the "independent" "fact" checkers are going to circle the wagons, blaming the wind and NOT the fact Joe Biden is old, feeble, and confused. All I ask is that you think about how you would react if this was Trump, and let us have our fun, even though it's less fun and more pathetic and sad. Any of us who have a family member over "a certain age" know what they needing help doing simple tasks like putting on a jacket is a sign of. And they don't have access to the nuclear codes.
Imagine being this guy and needing to keep a straight face.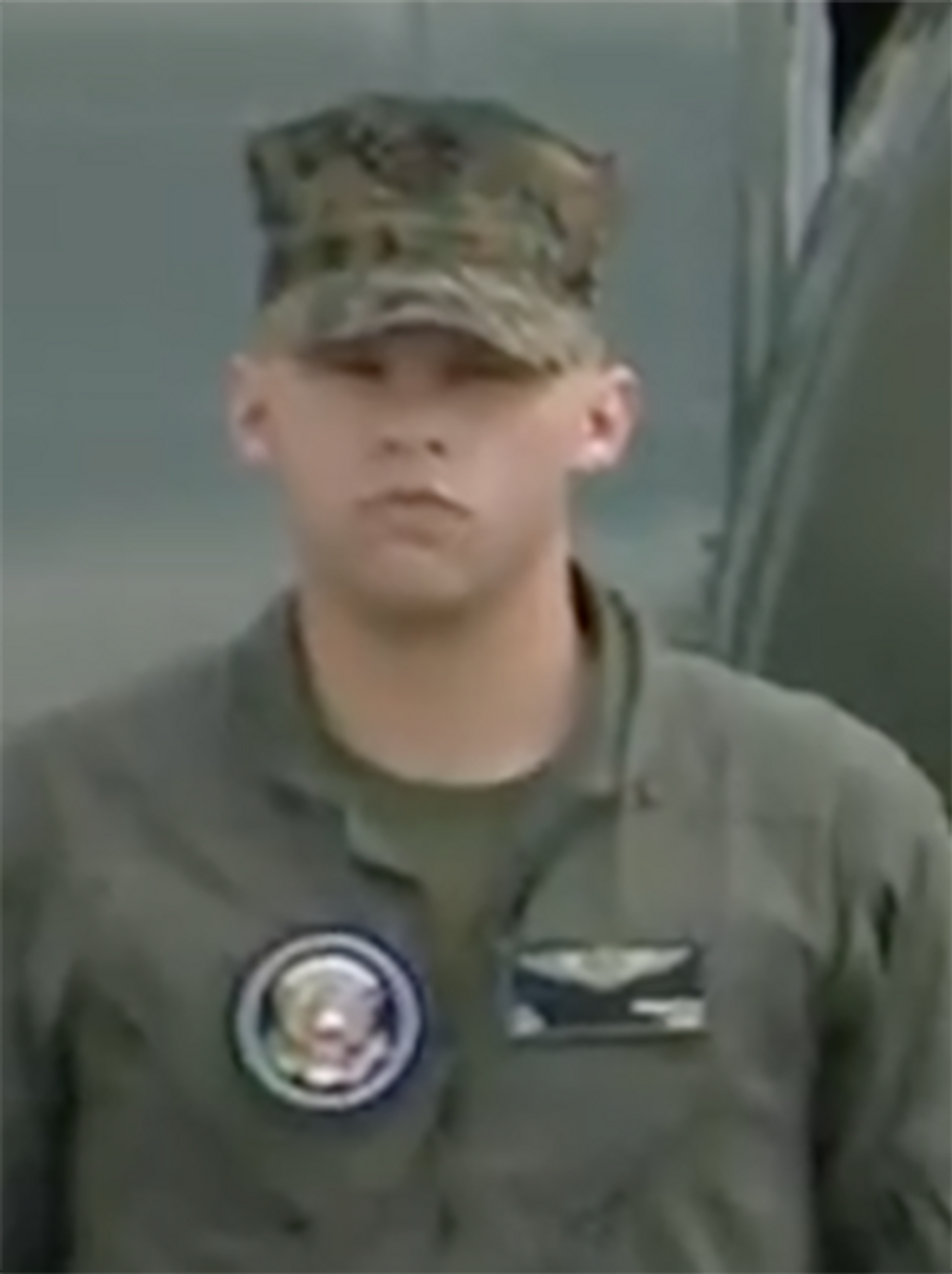 His eyes say, "Don't look at him," while his brain says, "Really? This wrinkled up, discombobulated, old foreskin is my commander-in-chief?"
With the help of Nurse Jill, Joey got his jacket on and went to give his speech. The last time he was in Kentucky, it was to lecture people who lost their homes about getting a shot. Today, it was lecturing people who lost their homes about his inflation reduction act, which the New York Post called "a bizarre speech."
These bars in particular:
"We've never done this before ... like a billion, two hundred million-dollar infrastructure project — like what we're doing today, we passed yesterday, helping take care of everything from health care to God knows what else."
M'kay. He's bragging about his INFLATION REDUCTION act by bragging about the infrastructure projects it funds, and he doesn't even know what else is in the bill. One thing he isn't talking about? How this bill is going to reduce inflation. Because the time Biden signed an "infrastructure" bill, it didn't improve infrastructure, and the added spending is why we have crippling inflation.
That's why, even on liberal media outlets, analysts admit this changes nothing for Democrats. Then you factor in Joe Bidn having to explain things.
The Louder with Crowder Dot Com Website is on Instagram now!Follow us at @lwcnewswire and tell a friend!
Why The Inflation Reduction Act Will Leave You Broke! | Louder With Crowderyoutu.be