Joe Biden Admits Looking Like a Fool, As Patriot Gives Him a One Finger Salute
July 11, 2022
Give Joe Biden credit. After making himself look like a global embarrassment by falling off his bike, he was right back on it. He was also back in Delaware for another weekend getaway. He takes a lot of those. This must be the "rest" he needs before going to Saudi Arabia.
Biden was more lucid than we tend to see him in public. He had enough self-awareness to admit that he looks like a fool. That hasn't always been the case.
While the reporter assured the president he "looked good," this appears to be the part of the interview where Biden addressed abortion protesters. There was controversy regarding the White House's position that the pro-abortion left is out of touch with Americans, which is true because 71% of America supports a fifteen-week abortion ban. But Biden encouraged pro-abortion activists to keep shouting their pro-abortion activism. He is also looking into calling it a public health crisis because abortion is only legal in most of America.
You would think being from Delaware, it would be the one place the president would get some respect. Not true, as Biden found out. A patriot expressed his disapproval of the Biden Administration, informing him that while Biden might be falling in the polls faster than his son Hunter dropping rocks on the ground, Joey is still #1 in one area.
"Hey, where are you f*cking training wheels at? Where they at?"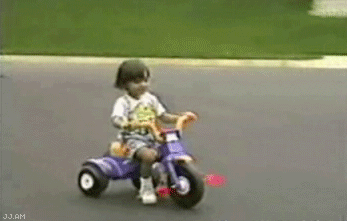 Give this brave man challenging Joe Biden a Presidential Medal of Freedom. At least, before he gets doxxed by CNN. No doubt a team of journalismers has already been dispatched to Delaware as we speak.
Unclear is if Jill Biden was away with him. They'd had words this week. She may have stayed in DC.
The Louder with Crowder Dot Com Website is on Instagram now!Follow us at @lwcnewswire and tell a friend!
How To House-Break Your Joe Biden! CROWDER 911 Ep. 2 | Louder With Crowderyoutu.be