Each day we overwhelm your brains with the content you've come to love from the Louder with Crowder Dot Com website.
But Facebook is...you know, Facebook. Their algorithm hides our ranting and raving as best it can. The best way to stick it to Zuckerface?
Sign up for the LWC News Blast! Get your favorite right-wing commentary delivered directly to your inbox!
NBC News's Brian Williams Blames Joe Biden's Unpopularity on the 'False Equivalence' of the Mainstream Media
October 11, 2021
I'm not one for hyperbole, but the video you are about to watch may contain the dumbest thing I've ever heard.
Joe Biden's approval amongst the American people has gone so far south, it's trying to sneak back into Mexico. Most Americans don't find Biden competent. Members of his own party don't want to be around him. Who you blame depends on what you're trying to spin. My opinion is that f*ck up after f*ck have caused the independent voters who supported him in 2020 to wake up and realize that, no, Biden is NOT the moderate, unifying figure they were sold on. Jen Psaki wants to blame certain American people for Biden's woes. And NBC News's Brian Williams wants to blame ... the mainstream media.
You see, it's because of the MSM reporting the bad news that people don't like Joe anymore (h/t Newsbusters)
Brian Williams Blames "Really CRAPPY Reporting" for Biden Poll Plungeyoutu.be
"How much should Biden, then the people around him, be worried about these polling numbers and here`s a free shot. How much of it is the result of really crappy reporting by mainstream news media using kind of false equivalence standards that stopped in 1978, and is as if Donald Trump was never president."
Those exact words, in that order, came out of his mouth. This is the same Brian Williams who was aghast when a veteran he brought on the show to defend Biden implied the president "owns the deaths" of the thirteen service members killed in Afghanistan.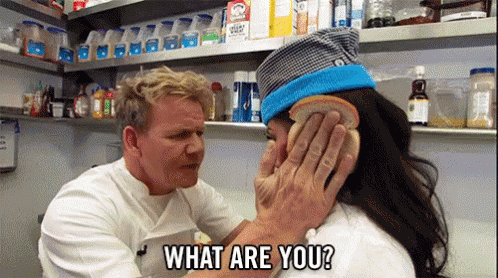 I don't even know what he's talking about. "False equivalence" since 1978? In Williams' brain, holding the president of the United States to account like has happened for the past seven presidents is a "false equivalence." Even though with one of those seven presidents, Joe Biden was in the White House with him.
And the Trump thing...is the media supposed to NOT report about bad Biden news because Trumpity Trumpy Trump? That's how you assume most reporters feel. They don't usually say it out loud like that.
Joe Biden is plummeting in the polls because Joe Biden sucks at being president. Almost as bad as Brian Williams sucks at being a reporter.
Get your content free from Big Tech's filter. Bookmark this website and sign up for our newsletter!
YouTube is feeding you search returns that you aren't even looking for?! #shortsyoutu.be