Each day we overwhelm your brains with the content you've come to love from the Louder with Crowder Dot Com website.
But Facebook is...you know, Facebook. Their algorithm hides our ranting and raving as best it can. The best way to stick it to Zuckerface?
Sign up for the LWC News Blast! Get your favorite right-wing commentary delivered directly to your inbox!
Woke Culture
Queen Guitarist Brian May Comes Out as Anti-Woke, Claims Freddie Mercury Wouldn't Be Diverse Enough for  2021
November 27, 2021
Of all the celebrities coming out, either intentionally or accidentally, as anti-woke, you wouldn't assume it would be British celebrities. You know, what with England being a socialist hellhole. One that America broke up with, and we are never, ever, ever, getting back together. John Cleese has been vocal. JK Rowling's battle with woke-nincompoops has been legend--wait for it--dary. Now, we can add Queen guitarist Brian May to the list.
May recently spoke out against the Brit Awards removing gender-specific award categories. I'm guessing a producer was afraid of what randos on Twitter would think and made the decision for faux-inclusion reasons. He then drew a comparison with his own band and late frontman Freddie Mercury. Mercury, besides being the greatest vocalist in the history of rock and roll, was out and about gay when it wasn't fashionable to be so. In 2021, that wouldn't be enough.
"We didn't have to stop and think: 'Ooh, now, should we work with [Freddie]? Is he the right color? Is he the right sexual proclivity?' None of that happened, and now I find it frightening that you have to be so calculating about everything. ...[Queen] would be forced to have people of different colors and different sexes and we would have to have a trans [person]. You know life doesn't have to be like that."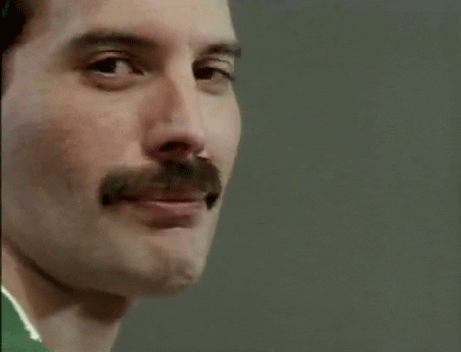 Keep in mind, Brian May is a vegan, pro-climate justice, anti-Brexit liberal. Much like Rowling and Cleese, he's not someone who would be a regular patron of the Louder with Crowder Dot Com website. But he's right here. Our life doesn't have to be like that. Or at least it shouldn't. But so long as people give the opinion of idiots on Twitter more value than it's worth, that's 2021. We've gone from calling people intolerant for pointing out people's differences to calling people worse for NOT pointing out people's differences.
And if you'll indulge me with a quick aside, here are three Queen deep duts you should put in your ears: "Let Me Entertain You," "Need Your Loving Tonight," and "It's Late."
Get your content free from Big Tech's filter. Bookmark this website and sign up for our newsletter!
Horrible INFRASTRUCTURE Cartoon About Wasting YOUR Money! | Louder With Crowderyoutu.be