Each day we overwhelm your brains with the content you've come to love from the Louder with Crowder Dot Com website.
But Facebook is...you know, Facebook. Their algorithm hides our ranting and raving as best it can. The best way to stick it to Zuckerface?
Sign up for the LWC News Blast! Get your favorite right-wing commentary delivered directly to your inbox!
Woke Culture
J.K. Rowling defies hater to name a single hateful thing she said towards an 'entire community' and the big reveal is AMAZING
September 08, 2022
J.K. Rowling is the undisputed HTIC: Head TERF in Charge! "TERF" is baby talk that stands for "trans-exclusionary radical feminist." Leftists made it up to describe feminists who stay true to feminism even though the left decided trans people are the most marginalized, and therefore feminists need to pander to their hopes and dreams. Rowling is the most notable who doesn't. But she's been the HTIC for so long, it's easy to forget how it started.
Exhibit Q, troll R. Ramey Guerrero accused her of being outwardly hateful toward an entire community because "they" read on the bird app that Rowling is hateful of an entire community. But why though? Rowling requested a single example.
As you see, this went on for a while.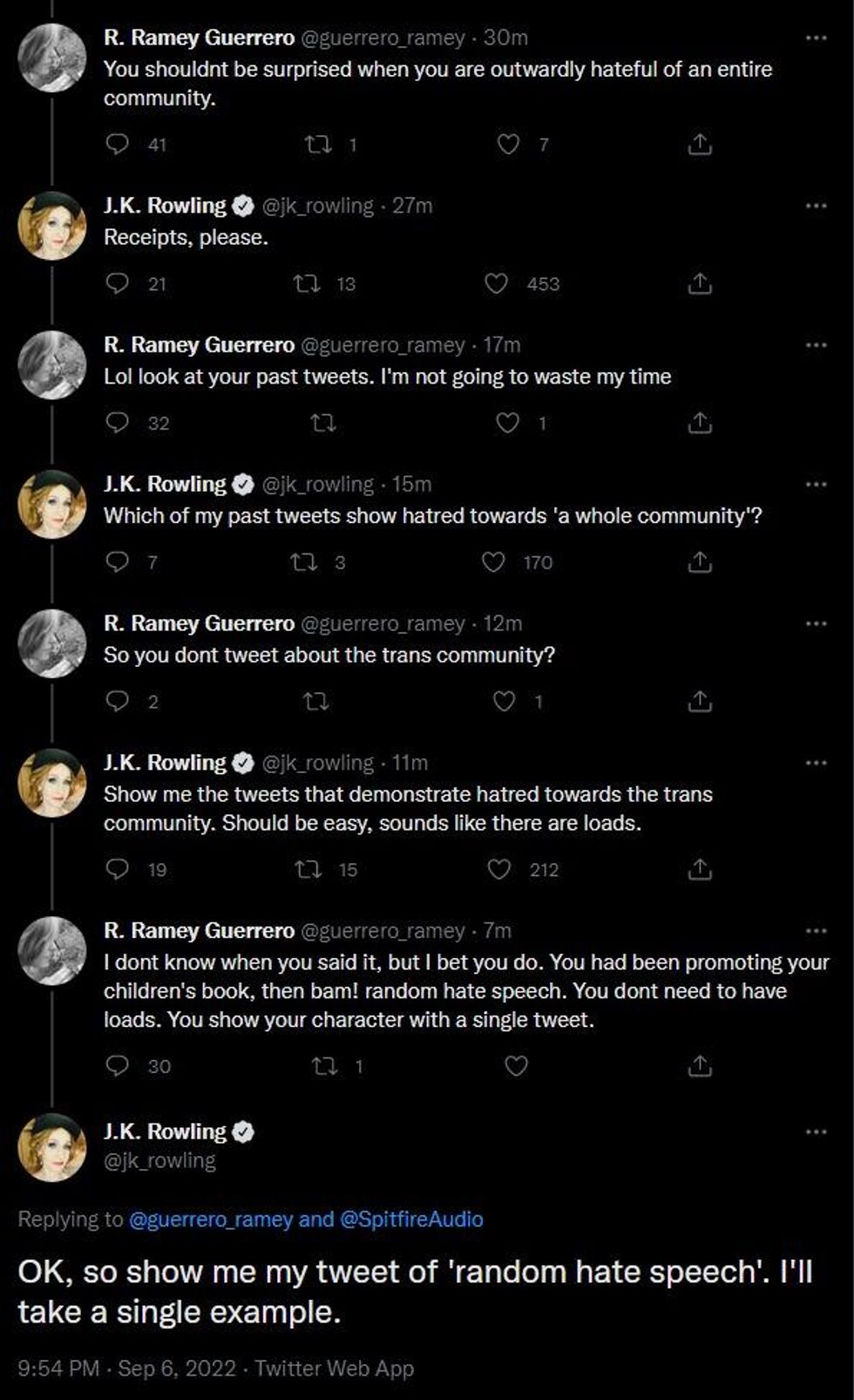 Our dude R. Ramey Guerrero legit sounds like Kevin Hart making fun of contrarian trolls like R. Ramey Guerrero. But this final reveal exposes them for what they are. Guerrero doesn't even know why they're fighting or what they're fighting about.
"#Writingcommunity, can you direct me to the tweet I'm thinking of where the Harry Potter lady was being ugly about the trans community? Idk how to search for it. She'd been promoting her children's book right before. Thanks. I just wanna win an argument."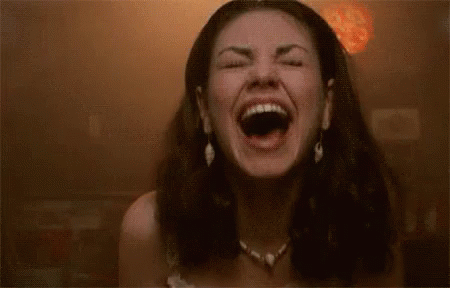 At this point, Rowling sips on her tea, chuckles to herself, then walks away from her computer to go make snow angels on her humongous pile of f*ck you money. While Guerrero screams to the abyss, "I'M NOT OWNED! I'M. NOT. OWNED!"
The End. Or is it?
The Louder with Crowder Dot Com Website is on Instagram now!Follow us at @lwcnewswire and tell a friend!
I EXPOSED Olivia Wilde's EGREGIOUS LIES About Jordan Peterson! | Louder With Crowderyoutu.be