Each day we overwhelm your brains with the content you've come to love from the Louder with Crowder Dot Com website.
But Facebook is...you know, Facebook. Their algorithm hides our ranting and raving as best it can. The best way to stick it to Zuckerface?
Sign up for the LWC News Blast! Get your favorite right-wing commentary delivered directly to your inbox!
Woke Culture
JK Rowling: Seems odd men can get away with fantasizing about murdering women in the name of trans activism, no?
January 24, 2023
What a difference five years can make! There was a time when women held rallies demanding to be heard, where if you offered the slightest criticism, you were labeled sexist no questions asked. Now it's 2023 and you can fantasize about murdering those women. However, and this is a key detail, you can only fantasize about murdering women who are deemed to be "anti-trans." If women believe they should have a safe space away from people who still have a penis, feel free to think about running them over with your car. Author JK Rowling, who has been vocal on the matter, is curious as to why.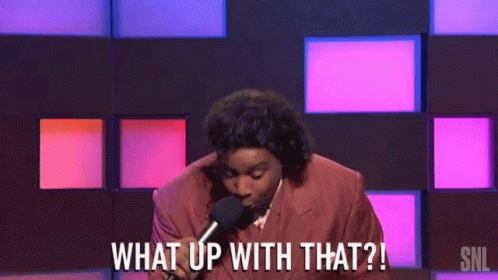 In the olden days, a bygone era of 2018, women would hold what was called a "Women's March." They would wear crocheted vaginas on their heads and talk about their feelings. Then the Women's March got canceled because there were too many white people involved.
In 2023, it's now the Let Women Speak Rally. Women worldwide believe they deserve the freedom to speak out against political issues that affect them. In this case, against the political belief that men can be women and therefore deserve access to all women-only facilities. Because trans people rank number one on the left's pound-for-pound most marginalized rankings, politicians pander to whatever feelings they have this week at the expense of women. Women continue to plummet in the rankings unless they check off a second marginalized box.
If women don't like it, they have two options in the eyes of trans-activists. One is to shut up and only speak until spoken to. The other is to be murdered. Rowling finds that to be somewhat hypocritical.
In the politician's defense, she/her had no idea there were so many people calling for women to be murdered while she was smiling with them in photos.
We live in a world of privilege where certain people have more privilege than others based on their gender. If you are transgender, or a trans ally, you have more privilege than anyone else and can get away with anything these days.
Editor's Note
LwC is on Substack now! Each day we overwhelm your brains with the content you've come to love from the Louder with Crowder Dot Com website.. but algorithms hide our ranting and raving as best they can. The best way to stick it to Big Tech? Subscribe to For the Content!
THIS WOULD NEVER BE ALLOWED ON YOUTUBE... #MugClubForever | Louder with Crowderyoutu.be