Comedian Jim Breuer Cancels Shows Demanding Vaccine: 'I Have to Stick to What I Know Is Right ...'
September 14, 2021
Cheers to Jim Breuer. As state governors and certain promoters are demanding proof of a personal medical decision to attend shows, the comedian says he won't be playing venues that do. Breuer took to Facebook live and said that "due to the segregation of them forcing people to show up with vaccinations," he won't be performing his dates in New Jersey and Michigan. Adding that it's less about the venues and more about them being "held hostage" by governors and ticketing agents. (h/t The Post Millennial)
Some choice quotes:
I know I'm going to sacrifice a lot of money, but I'm not going to be enslaved to the system or money.

If you have anything else to say, I honestly don't care.

I have to stick to my morals, I have to stick to what I know is right.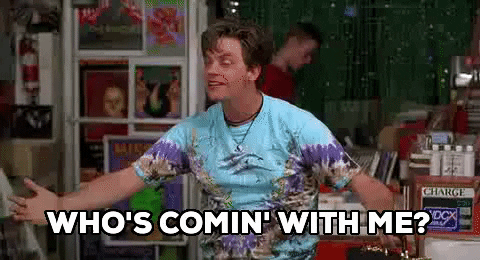 Good for Jim Breuer. Though, not surprising. He wasn't afraid to walk away before. SNL producer Lorne Michaels wanted to do a "Goat Boy" movie. Oldheads will remember when Breuer dressed up as a goat, acted like a goat, and "hosted" a video show on SNL. It was also something that started with him entertaining other comics in late-night dinners. Breuer saw there would be no movie there because the character was just a catchphrase. That never stopped Lorne Michaels before. So Breuer walked.
It's also not surprising because Breuer is buds with Joe Rogan. And Joe Rogan is ... you know.
It's sad how few "artists" are willing to take the same stance. Some are way too willing to blindly do what their government is telling them to. Or, they're just afraid to stand up because people might whine about them on Twitter.
Get your content free from Big Tech's filter. Bookmark this website and sign up for our newsletter!
The Condom Tailor: Crowder & Dave Go On A Tangent | Louder With Crowderyoutu.be