Watch: Woke 2023 progressives want Howard Stern canceled over this "sexist" 1990s video, and I can't with these people
May 18, 2023
As I start writing this it is 6:51 in the morning. There is a good chance Howard Stern is on air apologizing for EVERYTHING that made him Howard Stern and begging his new progressive audience for forgiveness. It would be sad if that's the case. But someone discovered prior to Howard becoming a corporate sellout, he used to be fun. They spliced together some of his "problematic" comments to women from the 90s.
Someone who appears to run a Lisa Marie Pressley stan account -- talk about a niche audience -- posted this video of Howard talking about thongs and boobies with the caption: "this man is so disgusting, i dont even understand how he still has a job?!"
TikTok just discovered before Howard Stern became a corporate sellout, he used to be fun.

Wait until they learn he has a movie... pic.twitter.com/1CgT0FSx2B
— Louder with Crowder Dot Com (@LWCnewswire) May 18, 2023
Stern was recently the subject of a now-viral TikTok video that shows him making inappropriate and offensive comments toward a slew of female show guests, including Anna Nicole Smith, Lisa Marie Presley, Mariah Carey, Sofía Vergara and Courtney Love. They're indicative of Stern's often lewd and sexually charged banter with women on his show over the decades — a style that became one of Stern's calling cards.
The comments and tweets that followed are like a parody of what you would assume they would be:
""Howard stern is the world's worst interviewer. such a sick twisted individual especially when it comes to women."
"MR.STERN, INSTEAD OF WORRYING WHY MEN DONT APPROACH YOU WHEN SITTING COURTSIDE CLEAN YOUR NAME UP WITH THESE WOMEN."
"All these poor women fml."
"Who does he think he is… they all deserve better"
"With cancel culture, how did they never go after Stern."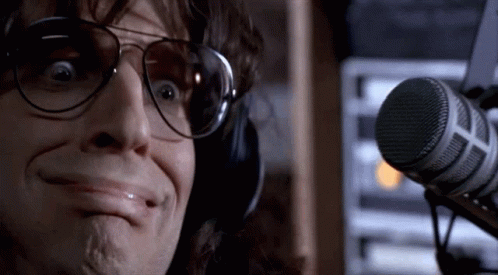 What we have here is yet another example of chuckleheaded zoomers and millennials not realizing there was life before the day they were born. "How did they never go after Stern?" THEY WENT AFTER STERN ALL THROUGHOUT THE 80S AND 90S. IT'S WHAT MADE HIM STERN! THERE ARE TWO BOOKS AND A MOVIE ABOUT IT!
If people thought this was offensive, wait until the "lesbians equal ratings" compilation drops. Leftists will really get their panties in a wad over that one. If they still cared what lesbians thought.

Stern may be a corporate sellout now, but for a lot of us he was our "Richard Prior." He was the guy your dads let you listen to as long as you didn't tell your mom. I used to listen with my dad before little league practice when Stern was on WNNNNNNNBC.
And all the women in that video were FRIENDS with Howard. They were regulars on the show. They were in on it. They knew who Howard was because we were allowed to laugh and have a sense of humor back in the day.
But as I said upfront, there is a chance he is on air apologizing for everything and announcing to his audience he's going to go "educate" himself to atone for the only reason any of us know who he is. That would be such a 2023 to happen.
><><><><><><
Brodigan is Grand Poobah of this here website and when he isn't writing words about things enjoys day drinking, pro-wrestling, and country music. You can find him on the Twitter too.
Facebook doesn't want you reading this post or any others lately. Their algorithm hides our stories and shenanigans as best it can. The best way to stick it to Zuckerface? Bookmark LouderWithCrowder.com and check us out throughout the day! Also, follow us on Instagram and Twitter.