Watch Three Little Burglars Run Away When They Discover the Hard Way That the Homeowner Has a Gun
July 15, 2022
Florida sheriffs are built different. They are not only vocal in their support of citizens using their second amendment rights, they actively encourage citizens to do so. One Pensacola resident did just that, and the sheriff's department shared the video on Facebook. To help identify the hooligan, but I'm sure also to clown the thugs as they ran away. Clowning criminals is something else Florida sheriffs enjoy.
So, there were three little thugs breaking into a home. The homeowner met them at the door with a firearm but dropped it after a skirmish. As two of the thugs forced their way into the home, a third stood lookout. That's our dude with the dreads who has a circle around his head. We'll call him #3.
What #1 and #2 were not expecting was the homeowner had ANOTHER gun in the home. That's the gun used to open fire, sending all three little thugs running away into the night.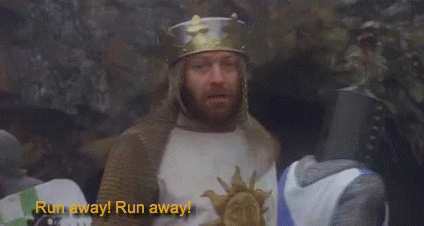 Two of the three have been apprehended. A third, deadlock dude, remains at large as does a FORTH suspect not shown in the video.
Cheers to the second amendment! Once again making this a story about finding failed criminals and not a homeowner killed during a home invasion.
The Louder with Crowder Dot Com Website is on Instagram now!Follow us at @lwcnewswire and tell a friend!
"Common Sense" Gun Reform?! | Louder With Crowderyoutu.be