Each day we overwhelm your brains with the content you've come to love from the Louder with Crowder Dot Com website.
But Facebook is...you know, Facebook. Their algorithm hides our ranting and raving as best it can. The best way to stick it to Zuckerface?
Sign up for the LWC News Blast! Get your favorite right-wing commentary delivered directly to your inbox!
Watch: Woke Democrat says biological men in girls school sports are okay since female athletes won't amount to much anyway
April 04, 2023
Rep. Vang Her is a Minnesota state rep. She also doesn't think your daughters will amount to anything in sports. That's why you need to shut up about other people's sons who claim to be daughters having an unfair advantage in school athletic competitions.
This is the argument a grown adult woman -- I'm assuming cis -- made in a government hearing. Since there are so few opportunities for women to succeed in professional sports, they'll be just fine getting their hopes and dreams (and bones) be crushed by boys who went through male puberty, but now want you to call them girls. In short, suck it up, bitch.
Rep Vang Her from MN testifying today for Equal Rights Amendment.

Because women are going to lose anyways, it doesn't matter if they lose to men. Their outcome is the same either way, so who cares?

"Our cis-girls are going to be just fine" pic.twitter.com/K0KJpUV6mr
— Riley Gaines (@Riley_Gaines_) March 2, 2023
Now, go back and watch this video with two mental changes. The first is that instead of "trans" we are talking about normal run of the mill, biological bros doninating against girls in high school sports. The second is instead of Rep. Vang Her, the rant is coming from these guys on a podcast.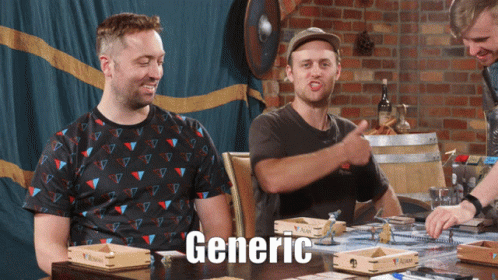 How does the media react to that? How does the Democrat Party respond to that? How does Rep. Vang Her react to that?
If a Democrat says girls won't amount to anything, it's woke and inclusive. Not unlike if a guy portrays a girl as vapid and sex-obsessed but does it while trans, it's not sexist. It's a Bud Light commercial.
But there is a major component that Rep. Vang Her is leaving out. It's rare for girls to go pro in sports. That's true. It's also rare for BOYS to go pro. There are a lot more student-athletes than there are professional spots. It's not about becoming a professional athlete. It's about the other opportunities excelling in school sports provides. Like SCHOLARSHIPS to colleges that the girl's family might not otherwise be able to afford.
Rep. Vang Her is ok with THOSE opportunities being taken from girls and being given to men. Just so long as that man claims to be a woman and she can signal her virtue about it.
><><><><><><
Brodigan is Grand Poobah of this here website and when he isn't writing words about things enjoys day drinking, pro-wrestling, and country music. You can find him on the Twitter too.
Facebook doesn't want you reading this post or any others lately. Their algorithm hides our stories and shenanigans as best it can. The best way to stick it to Zuckerface? Sign up for our DAILY EMAIL BLASTS! They can't stop us from delivering our content straight to your inbox. Yet.