A broken-hearted Elon Musk reveals the reason why AOC will never date him
March 07, 2023
I regret to inform everyone that love is dead.
Many of us here at the Louder with Crowder Dot Com website were pulling for billionaire Twitter owner Elon Musk and social media influencer Rep. AOC. They were going to be our next Jim and Pam. Our Pacey and Joey. Our Cody and Brandi. One day the two were going to cut through the sexual tension and policy differences and live happily ever after. We The People needed it.
Sadly, it won't happen. Elon Musk has confirmed via Twitter that Rep. AOC will never date him because he isn't cool enough.
Well, that and she has a fiance now. One that she totes has real chemistry with.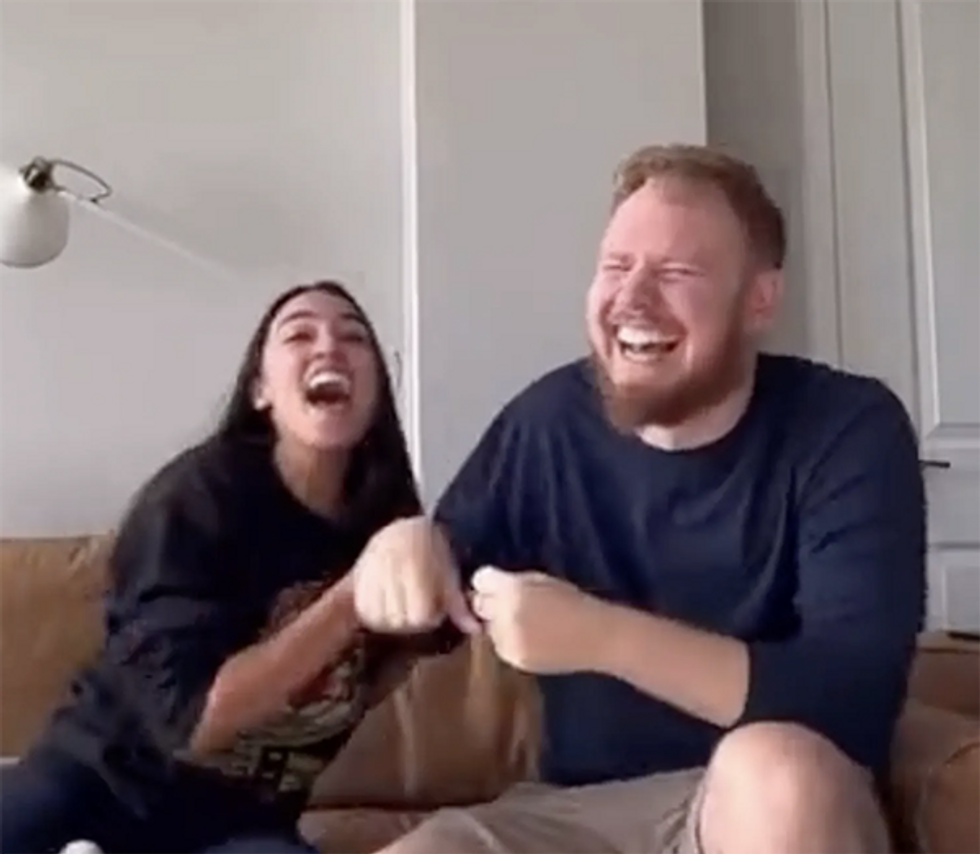 It was the social media influencer who first showed signs of an amorous affection for the billionaire. Only like most school girls who show their affection for boys by being mean to them, Rep. AOC attempted to mask her true feelings by attacking Elon for having too much money. She even attempted to get her friends involved.
But Elon knew what it was all about.
I mean, c'mon. We all know what THOSE eyes mean.
It's not going to work out for these two. Do opposites attract? Of course. But sometimes people are TOO opposite. The billionaire and the social media influencer (who has a side hustle in congress) will have to spend the rest of their lives wondering "what if?" Gazing at the moon wondering if the other person is gazing too.
Again, love is dead. Not even $8 a month could save it.
Editor's Note
LwC is on Substack now! Each day we overwhelm your brains with the content you've come to love from the Louder with Crowder Dot Com website.. but algorithms hide our ranting and raving as best they can. The best way to stick it to Big Tech? Subscribe to For the Content!