Elon Musk's latest tweet dunking on AOC continues to make her look silly (and she doesn't help matters)
November 03, 2022
Elon Musk can't stop, won't stop making social media influencer Rep. AOC look silly on Twitter. Odd, because had it not been for Twitter, Rep. AOC would barely exist. Yet besides owning the bird app, Musk now also owns Rep. AOC.
To recap where we left you yesterday, Rep. AOC said it's not "free speech" for Musk to charge bluecheckmarks $8 a month for their blue checkmark. The social media influencer, who has a side hustle as a member of Congress, thought the "free" in "free speech" meant money and not freedom. Musk graciously responded that he has heard her criticism, but she is being charged $8 a month anyway.
Musk has since followed up with a comparison. For the cost of one Rep. AOC sweatshirt, you can rent a blue checkmark on Twitter for six months.
Like many social media influencers, Rep. AOC doesn't handle being clapped back against very well. She accused Musk of having an ego problem.
She then claimed without evidence that her "Twitter mentions/notifications conveniently aren't working tonight" and needed someone to text her Musk's response.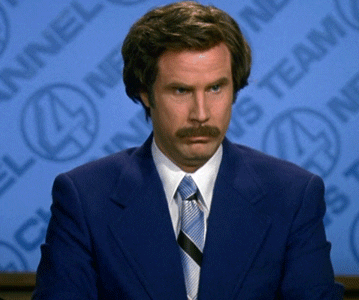 While also saying that Musk was the insecure one. Which, again...
It harkens back to the last time Musk made Rep. AOC look foolish. Back in April, when the Musk/Twitter saga began, the social media influencer went off on one of her infamous low-information rants about people who have more money than her. Elon knew what it was really about, and while he was flattered, Rep. AOC isn't his type.
Stop hitting on me, I'm really shy ☺️
— Elon Musk (@elonmusk) April 29, 2022
News reports this morning say Musk plans to lay off up to 50% of Twitter's bloated workforce by Friday. We here at the Louder with Crowder Dot Com website can't wait to see what silly thing Rep. AOC has to say about it.
Editor's Note
LwC is on Substack now! Each day we overwhelm your brains with the content you've come to love from the Louder with Crowder Dot Com website.. but algorithms hide our ranting and raving as best they can. The best way to stick it to Big Tech? Subscribe to For the Content!