Each day we overwhelm your brains with the content you've come to love from the Louder with Crowder Dot Com website.
But Facebook is...you know, Facebook. Their algorithm hides our ranting and raving as best it can. The best way to stick it to Zuckerface?
Sign up for the LWC News Blast! Get your favorite right-wing commentary delivered directly to your inbox!
For the Content
Since AOC won't calm down about Elon Musk, she must want to date him as this video "love story" implies
September 30, 2023
Joannie and Chachi. Joey and Pacey. Felicity and Oliver. It's a popular story arc in pop culture. A boy and a girl start off as rivals. They have a certain spark everyone except for them sees. And the audience knows that in the end... they're gonna smash. On X, one of those budding relationships is blossoming before our very eyes. He's a billionaire entrepreneur who purchased a social media platform. She's a social media influencer who only exists because of that platform. It's Elon Musk and Rep. AOC: A Love Story.
As X dropper Maze shows us in this video, the billionaire and the silly girl have undeniable chemistry.
Even Elon Musk approves! And he selected the perfect emoji.
Let's be frank. Everyone reading this knows what those eyes mean: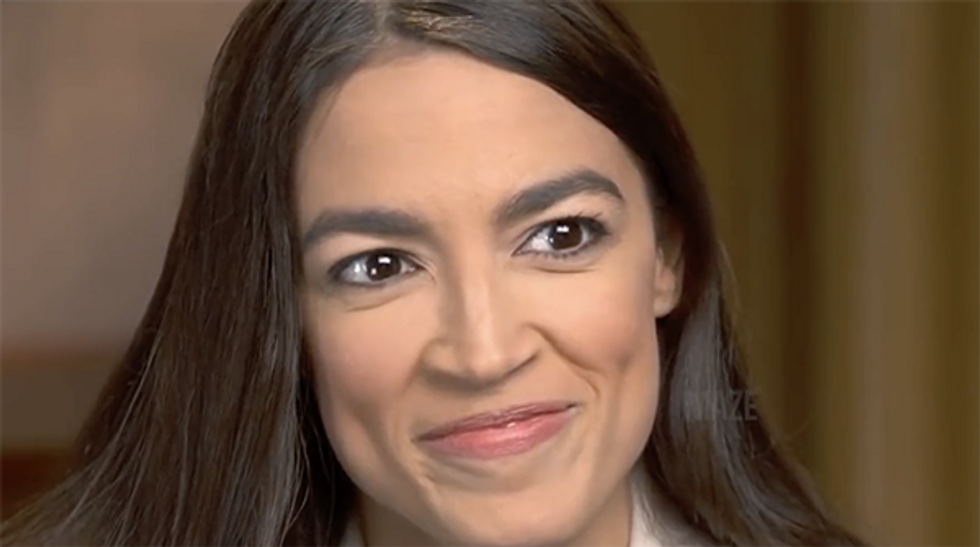 The seeds of this forbidden romance were planted earlier in 2022. Rep. AOC's consistent attacks against successful people come across as economic illiteracy and best and her being a dunderbrain at worst. If you look a little deeper, the silly things she says are to mask her feelings for Elon. It was up to Musk to say out loud what everyone else sees.
Stop hitting on me, I'm really shy ☺️
— Elon Musk (@elonmusk) April 29, 2022
Rep. AOC can deny many things. Reality. Basic facts. That her current fiancé likes her for her brain. The social media influencer can't deny Elon's charm.
This past week, social media influencer Rep. AOC simply can not and will not calm down about Elon Musk. Either she is desperate for his approval to tell her what a big brain she has:
Or she is jealous that Elon didn't take her away with him when he went to visit Texas.
As of this writing, social media influencer Rep. AOC has yet to comment publically on Maze's masterpiece or Elon's public approval of his work. She also hasn't mentioned the size of Elon's big gun, but you know she is thinking about it.
She's sitting somewhere in DC scribbling "Mr. and Mrs. Rep. AOC" in her diary. And debating doing that thing where she texts Elon but pretends she meant to text someone else.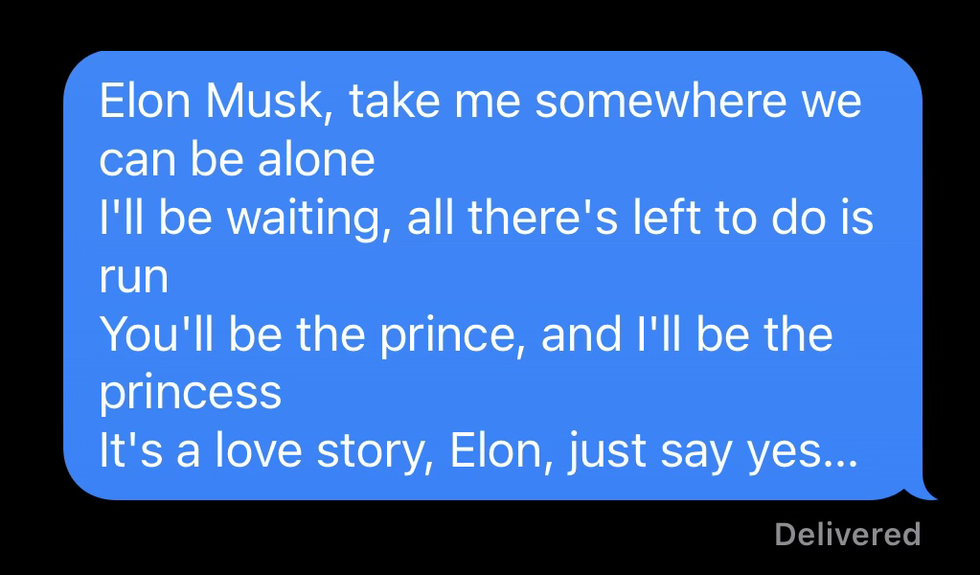 We here at the Louder with Crowder Dot Com website wish the two of them the best and pray that it all works out for them.
><><><><><><
Brodigan is Grand Poobah of this here website and when he isn't writing words about things enjoys day drinking, pro-wrestling, and country music. You can find him on the Twitter too.
Facebook doesn't want you reading this post or any others lately. Their algorithm hides our stories and shenanigans as best it can. The best way to stick it to Zuckerface? Sign up for our DAILY EMAIL BLASTS! They can't stop us from delivering our content straight to your inbox. Yet.