'I hope your kids die': Mask Karen makes little girl cry, doesn't think she's the *sshole here
March 11, 2023
My gut tells me this isn't a new video. It's getting a return to viralness thanks to the Clown World Twitter account, and I feel it needs to be shared as a reminder of who these people are.
Let's say this video is 2021-ish, the height of mask-karenism. Where people would signal their virtues by harassing you in stores and wishing death on your kids if a mask wasn't being worn. This woman made a little girl cry, yet refuses to consider that, perhaps, she is in fact the asshole here.
This specimen has all the traits of a Mask Karen. She claims she is concerned about her health. Yet she is ordering fast food and looks like this: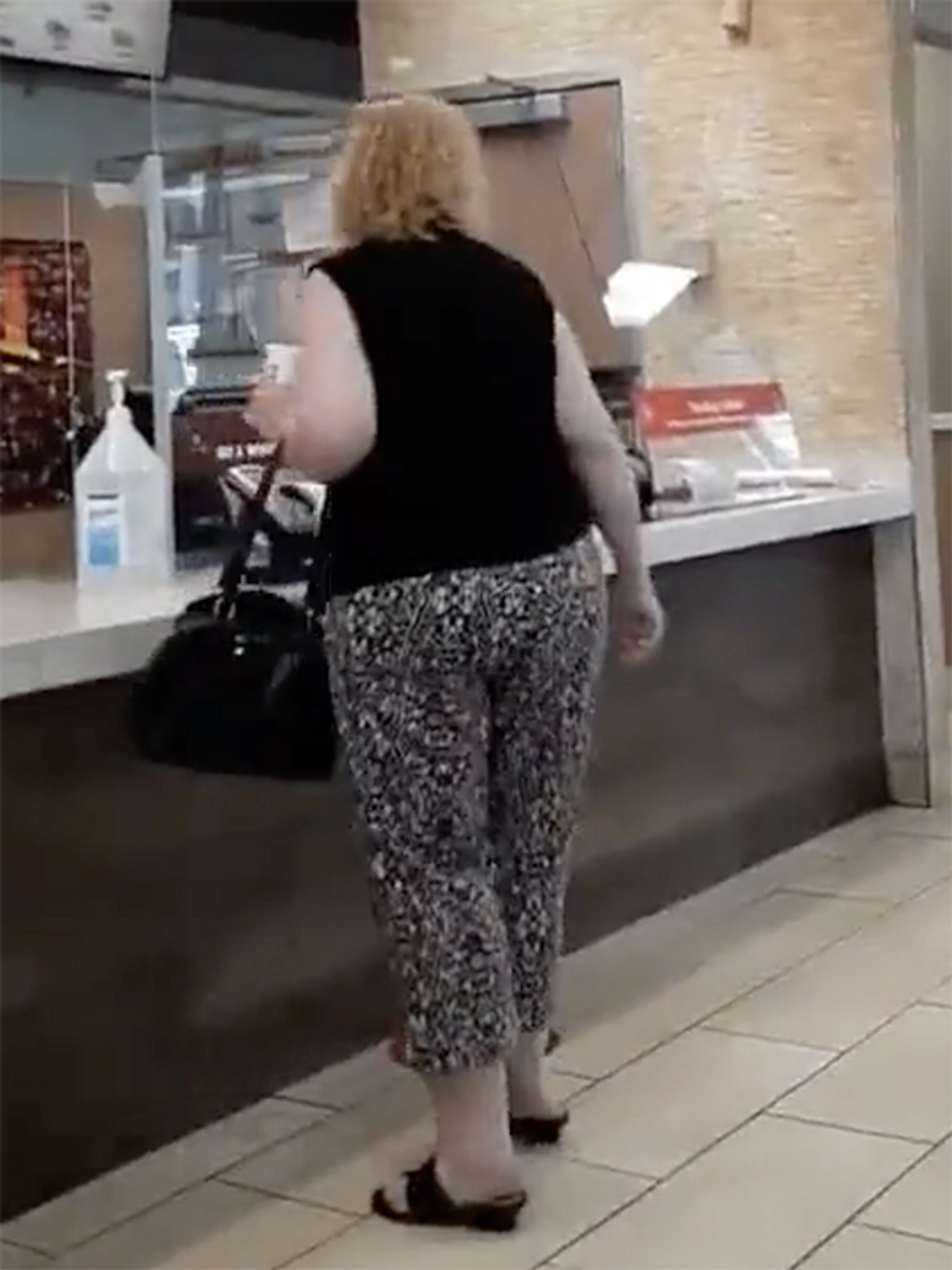 These videos need to still be amplified as a reminder of what we let happen and who these people are. Because as long as leftists are in charge, don't think for a second there won't be a new public health thing they can use to try and control others.
And it's not like leftists have given up their mask obsession. If they had their druthers today, we would all be back to masking up everywhere in the name of "safety".
I went to a party last night.
Here's how we reduced the #COVID19 risk:

- we all wear masks in public spaces and at work
- we planned well in advance and monitored our health
- we use Enovid
- we met on an outdoor, heated patio and we measured the ventilation
- we put on… https://t.co/RCY13vV3nHpic.twitter.com/KDBjURyR9m
— Dr Sho Jacobs (@shoshanahjacobs) March 10, 2023
Don't let the mask zealots ever forget who they were and still are, no matter how much they say "let bygones be bygones." Some of you wished death on children because their parents made different choices than you. Take your bygones and stick them up your nose.
Editor's Note:
It's official. MugClub. Is. Back.
Everyone here at the team is thrilled to inform you that MugClub relaunches on March 20, 2023. It is bigger, it is better, it is more affordable, it will include MORE content than ever AND it's powered by Rumble!
Did I mention that the annual price has been lowered from $99 to $89?