Each day we overwhelm your brains with the content you've come to love from the Louder with Crowder Dot Com website.
But Facebook is...you know, Facebook. Their algorithm hides our ranting and raving as best it can. The best way to stick it to Zuckerface?
Sign up for the LWC News Blast! Get your favorite right-wing commentary delivered directly to your inbox!
Super Bowl champion jokes how team had to "coach up" Joe Biden to walk up stairs without embarrassing himself again
June 26, 2023
I hate writing this since it involves Travis Kelce and resident LWC Kansas City Chiefs fan Lane the Brain is always so mean to me about my Buffalo Bills. But it involves sh*tting on Joe Biden falling down a lot. And these clicks won't bait themselves.
Kelce sat down with Big Cat and PFT on Pardon My Take to discuss what it was like meeting Joe Biden. The team appeared at the White House for winning the Super Bowl a few days after Biden's latest falling down incident. You know, the one where he "tripped" over a "sandbag." and isn't just an old buffoon whose brain is 69% tapioca.
Kelce joked that the team had to coach the "leader of the free world" on how to tackle stairs.
"We were just making sure that [the president] was standing on his feet up there," joked Kelce. "Telling him high knees when he's going up the steps. We all gotta get coached up now and then."
Some of us more than others:
I know everyone is having a laugh at Joey's expense, but I would love to see the Chiefs try to coach up Biden to climb stairs. I'm picturing when the feds tried giving Homer Simpson his new witness protection name. Andy Reid would have a play drawn up for Biden that it goes right foot, then left foot. Biden would look at Mahomes and say "I think he's talking to you."
And Big Cat's joke about Biden barely being alive when he spoke may not have landed in the room. But it landed with me!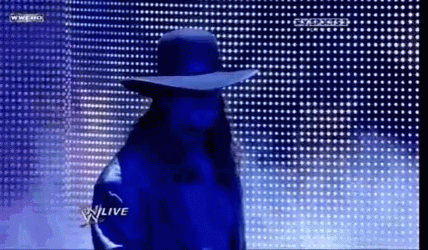 I speak on behalf of everyone in America that We the People were robbed of a Travis Kelce address to the nation:
And apropos of nothing, a friend told me once that Kelce and Patrick Mahomes look like two jobber WWE guys who were paired together as a tag team and became champions. Once you see it, you will never unsee it.
><><><><><><
Brodigan is Grand Poobah of this here website and when he isn't writing words about things enjoys day drinking, pro-wrestling, and country music. You can find him on the Twitter too.
Facebook doesn't want you reading this post or any others lately. Their algorithm hides our stories and shenanigans as best it can. The best way to stick it to Zuckerface? Sign up for our DAILY EMAIL BLASTS! They can't stop us from delivering our content straight to your inbox. Yet.