Taylor Swift lets her haters win, edits video that random people on social media called 'fatphobic'
October 27, 2022
She couldn't shake it off. After a few random people complained about Taylor Swift's new video, the artist has caved and deleted the offending scene. All five seconds of it. Five seconds of Taylor standing on a scale and the scale saying "fat."
As reported by the Daily Wire, fans noticed the scene was edited from her "Anti-Hero" music video on Apple Music and later on YouTube. In the new version, Swift steps onto the scale, two different Taylors look down (you have to watch the video for it to make sense), and the scale shows no message.
This a screen capture from the five seconds that randos on social media deemed "fatphobic." And got as angry at Taylor Swift as they do McDonald's when the milkshake machine is broken again.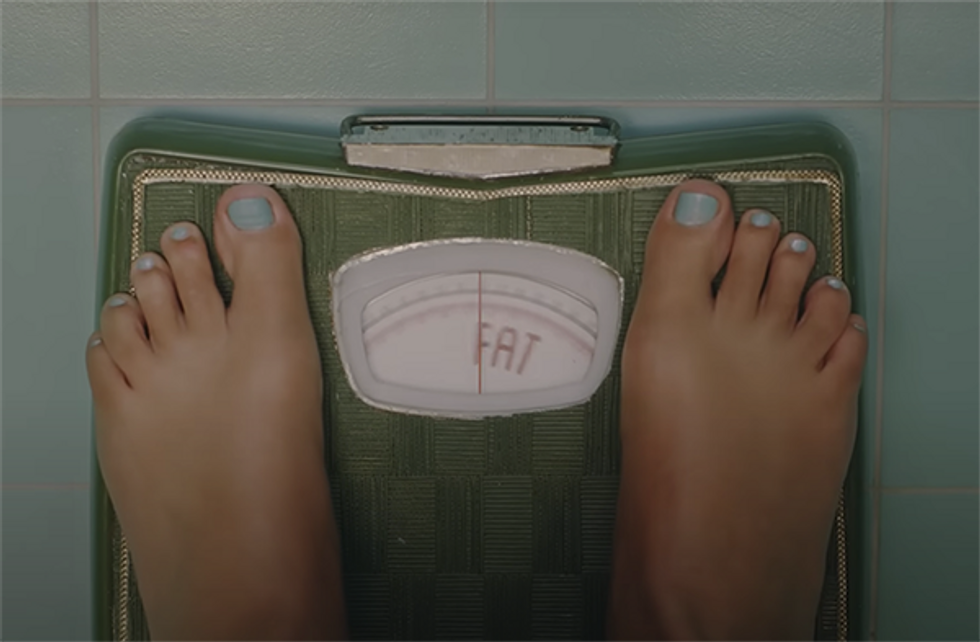 The controversy abides by the rule of three, where as long as three people on the internet have the same dumb opinion you can write a news article on it. The catalyst was this specimen from Twitter, who obtained 42,000 likes for saying "Taylor Swift's music video, where she looks down at the scale where it says "fat," is a shitty way to describe her body image struggles. Fat people don't need to have it reiterated yet again that it's everyone's worst nightmare to look like us."
Examples number two and number three come from other randos on TikTok, crying "Being fat is not a bad thing. And in 5 seconds of your music video, you have successfully reinforced the idea that it is."
Insider took things a step further. Instead of leaving it with three idiots having the same dumb opinion, they quoted an "expert."
Taylor saying that her worst nightmares or intrusive thoughts is the scale saying she is fat is incredibly damaging to actual fat people. She's saying, 'I feel terrible when my body feels the way your body is.' The message she is sending, especially to her young fans in larger bodies, is so so hurtful.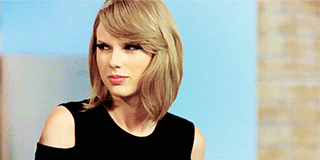 It's not the first time Taylor has been accused of body shaming. In 2016, Demi Lovato accused Swift of the dastardly act... by bodyshaming HER. I feel dumber for having written that sentence. Almost as dumb as I felt writing the post six years ago.
"Anti-Hero" is about Taylor dealing with her insecurities. One of them is having the constant worry about how she has to look at all times in fear of haters lashing out. Haters lashed out anyway. So to the fat-rights activists crying over five seconds in a music video, I say: It's you. Hi. You're the problem. It's you.
Editor's Note
LwC is on Substack now! Each day we overwhelm your brains with the content you've come to love from the Louder with Crowder Dot Com website.. but algorithms hide our ranting and raving as best they can. The best way to stick it to Big Tech? Subscribe to For the Content!
WTF is Wrong with Katy Perry | Louder With Crowderyoutu.be