Each day we overwhelm your brains with the content you've come to love from the Louder with Crowder Dot Com website.
But Facebook is...you know, Facebook. Their algorithm hides our ranting and raving as best it can. The best way to stick it to Zuckerface?
Sign up for the LWC News Blast! Get your favorite right-wing commentary delivered directly to your inbox!
International
Tax officials now using Google to locate taxpayers with "undeclared" swimming pools
August 30, 2022
French tax officials are using Google AI to locate scofflaws who have installed swimming pools, not declared them, and therefore, are not paying enough in taxes.
Some of you may read that sentence and ask, "Brodigan, is that something we need to worry about in America?" Of course not. Don't be ridiculous. Sure, our government is in bed with big tech. True, our government just made sure the IRS is the most swole of government agencies. But the White House says the middle class has nothing to worry about. The fact-checkers repeat what the White House says. So, that is that.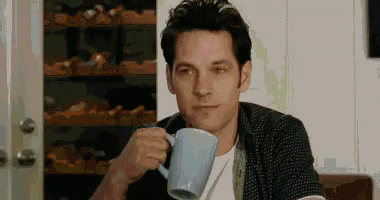 In France, tax officials are using an AI system developed by Google and Capgemini. During the pandemic, when people were locked down, many installed swimming pools in their backyards. They had nowhere else to go and nothing else to, so a pool made sense. It's not made clear in The Guardian's article if it was predominately the middle class installing swimming pools. I would assume millionaires and billionaires already had one.
Like in America--and again, there is no reason for Americans to worry--but like in America, you can't just do things to your property all willy-nilly like. In France, modifications to property must be declared to the tax office within 90 days of completion. That includes swimming pools.
What this AI developed by Google and used by the French government does is use aerial images to compare your current property with prior images of your property. If there is a swimming pool there that wasn't there before, it cross-references to see if you declare or otherwise got permission.
If not, the tax collectors come after you. So pay up.
But again, this is happening all the way over in France. There is nothing for anyone in America to worry about it. It couldn't possibly happen here. Our government would never work with Big Tech in such a way. Get that thought out of your head.
The Louder with Crowder Dot Com Website is on Instagram now!Follow us at @lwcnewswire and tell a friend!
Crowder LIVE FACT CHECKS CNN on Teacher Shortages | Louder With Crowderyoutu.be