Each day we overwhelm your brains with the content you've come to love from the Louder with Crowder Dot Com website.
But Facebook is...you know, Facebook. Their algorithm hides our ranting and raving as best it can. The best way to stick it to Zuckerface?
Sign up for the LWC News Blast! Get your favorite right-wing commentary delivered directly to your inbox!
Featured
SHOW NOTES: NFL Goes Even MORE Woke! The Truth About Corporate Pride
June 07, 2021
Wonder why your social media has been invaded by rainbows lately? HINT: There's a score corporations worry about that judges their wokeness. Brian Williams claims Antifa is just like D-Day soldiers, which makes him an idiot. And which is more embarrassing: Logan Paul vs. Floyd Mayweather? Or Ethan from H3H3?
Debunking Corporate Wokeness! The TRUTH Behind the Rainbow Logos | Louder with Crowderyoutu.be
ETHAN/H3H3 REBUTTAL

Last week, we reacted to a clip of Ethan from H3 saying Americans should just follow the CDC so they don't have to think for themselves. SOURCE: YouTube
He had this criticism about us not being smart enough to think for ourselves, and we should just follow the experts. SOURCE: YouTube
"Authoritative sources" like the CDC and National Institutes of Health have been wrong before.

EXAMPLE #1: The Alameda County Health Care Services Agency in California changed its method of counting COVID deaths to include only: SOURCE: San Francisco Chronicle

People who died as a direct result of COVID-19.
Had the virus as a contributing cause of death.
Or COVID-19 could not be ruled out as a cause of death.
As a result, its death toll dropped 25%.

EXAMPLE #2: Fauci praised New York's COVID response and condemned Florida's.
NFL HALTS "RACE-NORMING" IN BILLION-DOLLAR SETTLEMENT
Last week, the NFL pledged to end "race-norming," the practice of assuming black players start off with a lower IQ when determining compensation for brain injuries. SOURCE: NBC

This move was part of a $1 billion settlement of brain injury claims.
"Race-norming" made it more difficult for black players to show a deficit and qualify for relief.

But the NFL is still woke. It also just revealed its new pride logo.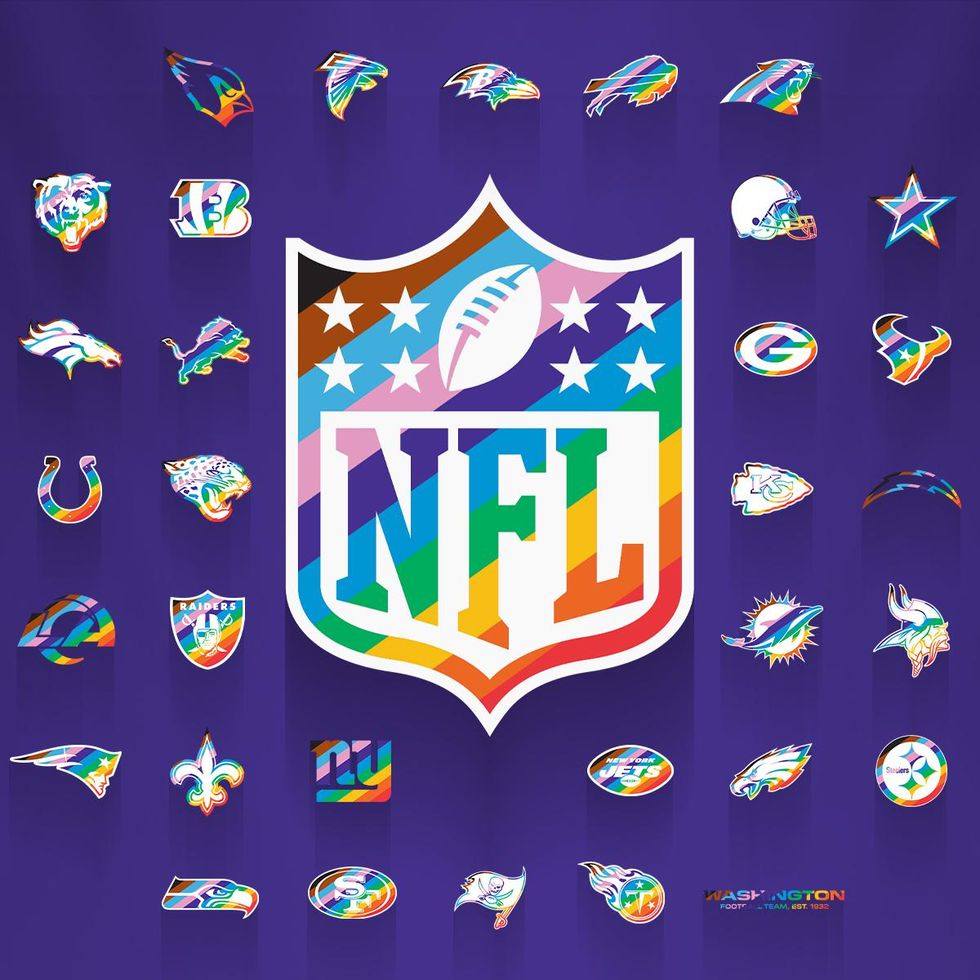 The tweet of the new rainbow logo read:

"Happy Pride Month! The NFL is proud to unveil our new NFL Pride shield to show our support and solidarity with the LGBTQ+ community." SOURCE: Twitter
"We stand with LGBTQ+ people this month and year-long with a commitment to our players, our fans and our staff to live proudly and authentically."
Get your content free from Big Tech's filter. Bookmark this website and sign up for our newsletter!