'Arrogant' 'Authoritarian' 'UnAmerican': Rand Paul WRECKS  Joe Biden's Health Secretary's Smug Little Face
October 02, 2021
In a perfect world, no Republican senator would speak at a hearing outside of seven words: "I yield my time to Rand Paul." Maybe if Ted Cruz is on the panel, he and Rand can take turns. But Senator Paul destroying people in hearing rooms is the quality content we the people deserve. His most recent victim is Joe Biden's Health and Human Services Secretary, Xavier Becerra. You may remember Becerra from erasing women in the Biden budget. Or, the time he said the government has an absolute right to know your personal medical decisions.
I should warn you. We're still making sense of the new Big Tech rules towards words that rhyme with "maxine." There are things said in this video, science things, that have not been approved as "the science" by the unelected bureaucrats at the CDC. A study from Israel is mentioned. There's also the concept of having an immunity that's considered natural. We here at the Louder with Crowder Dot Com website wouldn't dream to ever challenge "the science." We just want to enjoy one of our favorite senators destroying a smug liberal douche. (h/t BPR)
'Do You Have A Science Degree?': Rand Paul Mocks Becerra's Qualifications To His Faceyoutu.be
"You've chosen to travel the country calling people like Jonathan Isaac, and others, myself included flat-earthers. We find that very insulting. It goes against the science."
"You're not a medical doctor. ... But you presume, somehow, to tell over 100 million Americans who've survived Covid that we have no right to determine our own medical care."
"You should be ashamed of yourself, and apologize to the American people for being dishonest..."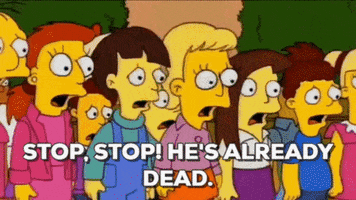 I yield my heart to Senator Rand Paul.
We've already established the fact that the Biden Administration will never be held accountable for anything. At least not until the 2022 midterms. Or in 2024, when we get to elect President DeSantis. Hearings are for the amusement of partisan political aficionados like you and me. Since those are the rules right now, all we can do is sit back and watch Biden officials have their smug faces wrecked. Few people on the right have more fun doing so than Rand Paul.
Get your content free from Big Tech's filter. Bookmark this website and sign up for our newsletter!
Australia Is Now a FASCIST State! COVID Lockdowns Out Of CONTROL! | Louder With Crowderyoutu.be