Each day we overwhelm your brains with the content you've come to love from the Louder with Crowder Dot Com website.
But Facebook is...you know, Facebook. Their algorithm hides our ranting and raving as best it can. The best way to stick it to Zuckerface?
Sign up for the LWC News Blast! Get your favorite right-wing commentary delivered directly to your inbox!
Rand Paul Tells YouTube to Stick It, Goes Exclusive to RUMBLE With Two Exceptions
January 03, 2022
The new year comes with new year's resolutions. People say they are going to lose weight, quit smoking, or do some "new year, new me" crap like try to be a better person. Rand Paul has a resolution, and it's to quit Big Tech. The leftist weirdos who decide what "facts" get "checked" and what squeaks past their algorithms have made it clear that anything to the right of Karl Marx or Anthony Fauci is problematic. See: Rogan, Joseph. Senator Paul has decided he's out, and he's starting with YouTube.
YouTube was an easy one to quit, especially when Sen. Paul has had issues with them in 2020. The Senator wrote about his reasoning in the Washington Examiner.
"Any time I state that cloth masks do not stop the virus from spreading, as [studies say], YouTube deletes the video. [...] When I gave a speech on the Senate floor asking whether Eric Ciaramella, the Vindman brothers, and Adam Schiff's legal team conspired while working at the White House to impeach the president, YouTube chose to censor and delete the video. [...] Those of us who believe that truth comes from disputation and that the marketplace of ideas is a prerequisite for innovation should shun the close-minded censors of Big Tech and take our ideas elsewhere."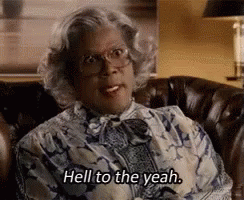 Senator Paul, while the goal is to quit Big Tech completely, acknowledges it won't be "all or nothing or all at once. There are two instances where he'll still post on YouTube. One is to call out YouTube for sucking at life. The other is to point people over Rumble, to tune in to what he really thinks.
Honestly, if more mainstream elected officials follow Sen. Paul's lead, it COULD be the catalyst to affect actual change. I don't have the stomach to sit through any more hearings that aren't going to go anywhere. If US Senators and US Governors make the switch, that's not something the media can ignore. It's not something the American people can ignore. More importantly, it's not something Big Tech's shareholders WILL ignore.
Get your content free from Big Tech's filter. Bookmark this website and sign up for our newsletter!