'You Appear to Have Learned Nothing': Rand Paul Goes Off on Anthony Fauci Again and It's Always Fun to Watch
November 04, 2021
Few things in politics are as enjoyable as Rand Paul at senate hearings. When we get him slapping around Anthony Fauci, that's the good stuff. Those are the videos where you hit pause, pour yourself a drink, dim the lights, pop some popcorn, and make yourself comfortable while Rand Paul does Rand Paul things.
The senator has been on a kick calling for Pope Tony to be fired due to his (alleged) lying under oath over NIH funding "Gain-of-Function" research. For the past few weeks, it's been Rand Paul making his case in media interviews. Today, Rand got his hands on CNN's favorite unelected bureaucrat.
Complete exchange between Sen. Rand Paul and Dr. Anthony Fauciyoutu.be
Some choice, 280 characters or less Rand quips:
"You appear to have learned nothing from this pandemic."
"We're aware that you changed the definition of gain-of-function on [the agency's] website.... What you've done is change the definition on your website to try to cover your ass."
"You're completely trying to escape the idea that we should do something about trying to prevent a pandemic from leaking from a lab."
Here comes the boom:
"Until you accept responsibility, we're not going to get anywhere close to trying to prevent another lab leak of this dangerous sort of experiment. You won't admit that it's dangerous, and for that lack of judgment, I think it's time that you resign."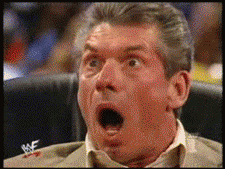 My only complaint is that Rand didn't challenge Fauci on torturing puppies. Maybe next time.
I'm not expecting any actual, substantial action taken. It's a senate hearing. This is America. And the people who control Joe Biden still control things. But as far as quality political content goes, you can never go wrong with Rand Paul laying the smackdown on Tony Fauci. It's never not enjoyable to watch.
Get your content free from Big Tech's filter. Bookmark this website and sign up for our newsletter!
Aaron Rodgers TESTS POSITIVE... For Being BASED! | Louder With Crowderyoutu.be