Each day we overwhelm your brains with the content you've come to love from the Louder with Crowder Dot Com website.
But Facebook is...you know, Facebook. Their algorithm hides our ranting and raving as best it can. The best way to stick it to Zuckerface?
Sign up for the LWC News Blast! Get your favorite right-wing commentary delivered directly to your inbox!
Politics
Anthony Fauci Appears on Cable News Again, Now Claims We 'May' Get Back to Normal by Spring 2022
August 24, 2021
Anthony Fauci, media whore and a man who is literally the walking embodiment of "the science," now says we may get back to normal by spring 2022. But only if we do what he, Anthony Fauci, tells us to do. Yes, that means the arm jab. Yes, we are now eighteen months past the original fifteen days to flatten the curve. But if we hang in there and do what we're told, by the second anniversary of the fifteen days, we may have our lives back.
The fact that Joe Biden still lets this man on television shows greater incompetence than anything happening in Afghanistan.
Dr. Fauci says Majority of Americans get vaccinated, covid-19 to be under control by "spring of 2022youtu.be
I said if we can get through this winter and get really the overwhelming majority of the 90 million people who have not been vaccinated vaccinated, I hope we could start to get some good control in the spring of 2022.
Yes, I see.
Allow me to counter with the following.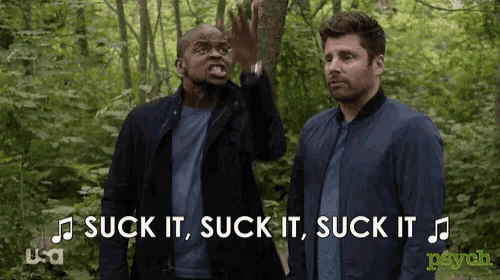 There are still people who watch Anthony Fauci and don't understand why there are Americans who believe they never want us to get back to normal. These are the same people who light their Fauci prayer candles, take a sip of their Fauci prosecco, and slowly stick their hands in their Fauci panties.
Most at issue, since everything he says is suspect, is when Fauci says "most Americans." What does that mean? I live in an area where close to 90% of eligible people have gotten Fauci Ouchies. If you follow "the science," that should mean we should be back to normal right now. Americans were already told if we went out and got the shot, things could get back to normal. Many got the shot.
Then we were told that there is a new thing that, even though we got the shot, we can still get sick. There is only a slight chance we can get sick. But we could get sick without knowing we were sick and give the sickness to someone else. According to the Cult of Faucie, that means what exactly? Not getting back to normal until no one gets sick anywhere? The one shot has now turned into booster shots every six months for the rest of our lives. Lives that Anthony Fauci doesn't want us to get back to. Because that would mean people would stop inviting Anthony Fauci on television.
There is always going to be something else: the Delta variant, the Lambda Lambda Lambda variant, the Kenny Omega variant, etc. Anthony Fauci, aka "the science," is never going to give up the power he's been given. The more people realize that, the more people will realize to start getting back to their lives anyway. The alternative is Australia.
Get your content free from Big Tech's filter. Bookmark this website and sign up for our newsletter!
Fauci EMAILS: Rand Paul Was Right ALL ALONG! | Louder With Crowderyoutu.be