Each day we overwhelm your brains with the content you've come to love from the Louder with Crowder Dot Com website.
But Facebook is...you know, Facebook. Their algorithm hides our ranting and raving as best it can. The best way to stick it to Zuckerface?
Sign up for the LWC News Blast! Get your favorite right-wing commentary delivered directly to your inbox!
Articles
Presenting 2019's Top Five Silliest Stories
December 27, 2019
Merry Post Christmas, and sugar-coma blessings to you and your kin who devoured treats as if calories were merely a societal construct. I don't know about you, but the pumpkin bread, candies, toffee, cookies, chips and dip and steak dinner I shoved into my face yesterday all identified as kale. So I should be fine. Beauty is on the inside of my stretch pant's straining waistline. Anyhoodles, it's time for another top five list because they're fun, my brain is foggy, your brain is foggy, and the only cure for all of that is a listicle of the top five silliest stories from 2019. At least the ones I can recall in such a pre-diabetic state of mind.
FIVE - Pretty Young Thing Trudeau Goes Black Won't Crack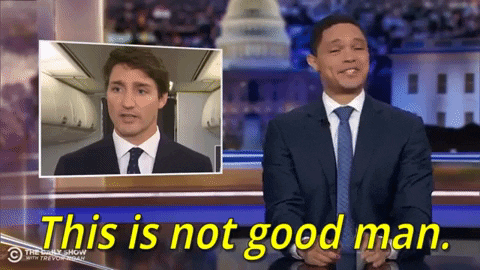 We always knew Justin Trudeau has all the masculinity of Barbie's pink convertible. But what we didn't know was that in his younger-than-now years, Justin did the blackface not once but apparently three times. According to the Social Justice Handbook, Justin Trudeau is a racist. Except according to the Social Justice Decoder Ring, Trudeau being a dutiful leftist cancels out his obvious racism. See, if one supports gun control, transgenderism, feminism after transgenderism, and the systemic killing of unborn children, a little bit of racism can be overlooked. All hail the pale face Boy Scout with the cans of black makeup.
Check out: ANOTHER Photo of Justin Trudeau in Blackface Surfaces and UH OH! 2001 Yearbook Photo Reveals Justin Trudeau Wore Brownface.
FOUR - Drag Queens Twerk and Tell Stories to Tots
To be fair, this stupidity of men dressed as horrific ladies and "reading" to children got started in previous years, but seemed to really take off in 2019. In fact, it's possible 2019 could be the Year of the Tallywhacker Tucked Tranny, for all the publicity they received, courtesy of conservative media. Here are some classics you'll never forget:
Drag Queen at Library Drag Queen Story Time Appears to Flash Children and WATCH: Drag Queen Strips for Kids at Drag Queen Story Time. How Does This Promote Reading?
THREE - Extinction Rebellion Makes the Case Humanity is Past its Expiration Date
Though I give them ten points for name creativity, the global climate change hotheads over in Europe, mainly it seems in the United Kingdom, got up to all kinds of hijinks this year. Including but not limited to gluing themselves to things (like the ground), spraying fake blood all over themselves on accident, jumping on trains and being pulled down from those trains, and getting spanked by Piers Morgan. Ergo their collective exercise in silliness has earned them a spot on my list. Though watching them makes me wonder why we, as a species, should rebel extinction.
Like this gem:
TWO - "Cow Farts" Make It Into a "Serious" Legislation, The Green New Deal
Yes, America's answer to "How do we make the internet term 'lol' into a living, breathing, sentient being" created her own legislation this year, putting it on Nancy Pelosi's figurative refrigerator all by herself. Such a big girl. That's right, Alexandria Ocasio-Cortez, serious person doing serious things, not only gave the hand to Jeff Bezos and his silly billion dollar business, Amazon, she also gave us the Green New Deal. Which, in addition to saying we should totally stop using planes and stuff, we should also eliminate cow farts. As in bovine boofs. The gaseous passing of hamburger on the hoof. Then, sometime after calling for America to hit all the cows releasing silent but deadlies, AOC got all kinds of super mad that she wasn't taken seriously, then was, then wasn't. Review before 2020 drops this year like a cow unburdens itself all over the planet.
ONE - A Woman Who is Stunning and Brave Demands It Has Its Female Testicles Waxed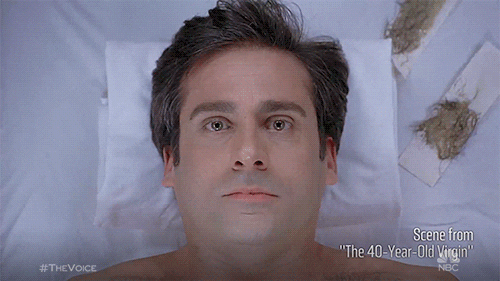 I was going to give the honor to the GameStop tranny, but "It's Ma'am" actually happened at the very tail end of 2018, so it didn't make the cutoff. But here to swing his way into transgender glory is Jessica Yaniv. He's the Canadian man-lady who is so uncomfortable with his male anatomy, he wants women to touch it, hold it, wax it, look upon it.
Honorable mentions that weren't quite silly enough but are not forgotten:
Nathan Phillips toothlessly drums in the face of a smirking teenage Trumper and exposes media and its sycophantic lackeys. Check out Top Ten WORST Reactions to the Covington Catholic Teen March for Life Video and Joy Behar Admits Media Ran with Covington Story Because They Hate Trump.
Ricky Gervais mocks the Canadian "transgender" Jessica Yaniv who sued ladies for not waxing her lovely lady lumps. Check out Ricky Gervais Defends REAL Women Against Trans Creep Who Wanted His Balls Waxed and Ricky Gervais Mocks Creepy Jessica Yaniv with Halloween Costume Joke.
NOT SUBSCRIBED TO THE PODCAST? FIX THAT! IT'S COMPLETELY FREE ON BOTH ITUNES HERE AND SOUNDCLOUD HERE.