Each day we overwhelm your brains with the content you've come to love from the Louder with Crowder Dot Com website.
But Facebook is...you know, Facebook. Their algorithm hides our ranting and raving as best it can. The best way to stick it to Zuckerface?
Sign up for the LWC News Blast! Get your favorite right-wing commentary delivered directly to your inbox!
International
Watch: Justin Trudeau Blames America for Freedom Convoy, Funding 'Illegal Activity' With 'Foreign Money'
February 13, 2022
The Freedom Convoy is still honk honking its way throughout Canada, and Justin "I Feel Pretty" Trudeau is running out of people to blame. So he's blaming foreigners and globalists. Canada's walking pile of soy and hair product had a phone call with Joe Biden, America's walking pile of soiled underpants and old man farts. After explaining to Biden that, no, "honk honk" is not what he wants to do to little girls, Trudeau laid out who's really to blame for the "occupation." It's all that dang American and foreign influence.
Trudeau says "everything" on the table to end border blockades, warns of potential violence | FULLyoutu.be
"We discussed the American and, indeed, global influences on the protest. We talked about the U.S.-based flooding of the 911 phone lines in Ottawa, the presence of U.S. citizens in the blockades, and the impact of foreign money to fund this illegal activity."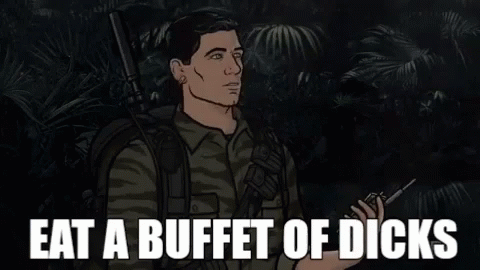 By "foreign money" funding "illegal activity," I'm assuming I.F.P. Trudeau means 'Mericans and other freedom-loving patriots throughout the WORLD using a crowdfunding site to donate to a cause in which they believe. The same crowdfunding that the Canadian government tried to shut down not once, but twice. And that's what he's making sound like people smuggling children and fentanyl across the southern American border. So, again...
Trudeau has in the past referred to his own citizens who have a different opinion than him as people who "don't believe in science" and are often "misogynistic" and "racist." He's said these citizens who hold opposing viewpoints "take up space" and asked aloud, "do we tolerate these people?" This has led to some comparing him to another foreign head of state.
Trudeau has lost the script, and the only thing left for him to do is listen to the truckers, or quadruple down on the authoritarianism. He's going with option B. Joe Biden has yet to publically address the Freedom Convoy. We here at the Louder with Crowder Dot Com website can't wait until he does.
The Louder with Crowder Dot Com Website is on Instagram now!Follow us at @lwcnewswire and tell a friend!
RANT! Joe Rogan Should NEVER Have Apologized! | Louder With Crowderyoutu.be