Watch: Another Brit gets FINED for silent prayer, this time an Army vet
January 19, 2023
Once again England delivers a reminder of why we broke up with them and are never, ever, ever getting back together. UK police fined and harassed another person for praying in public. Silently praying. They kind of praying where the words don't make sounds. The rub is he was praying in a specific area where no prayer is allowed. Nothing is allowed there other than shouting your abortion. Or shouting while receiving one.
You can guess where this is going. Please enjoy the video first.
🚨BREAKING: Army vet fined for silent prayer (for his late son) in PSPO zone near abortion facility in Bournemouth.
"I'm sorry for your loss, but ultimately, we have to go along with the guidelines of the PSPO..."

Ask the Home Sec to protect free thought: https://t.co/FbAujacddqpic.twitter.com/GW7cs07YSr
— Lois McLatchie (@LoisMcLatch) January 19, 2023
Like the woman who got detained for praying before him, this ARMY VET was praying in a PSPO. A "public space protection order. We have similar in America. The pro-abortion lobby gives pro-abortion politicians millions of dollars. Those politicians find ways to make it illegal for citizens to peacefully protest outside of abortion clinics. If you want to firebomb a Christian women's center, that's "illegal" in the same way shoplifting in California is "illegal." But don't you dare stand within x amount of yards outside of where they vacuum babies out of women holding a poster board.
This man wasn't even holding a sign. He wasn't even speaking. He was praying. To himself. For his deceased son. We know he was praying to his deceased son before THE F*CKING POLICE ASKED HIM WHAT HE WAS PRAYING ABOUT.
I'm sorry for your loss, but ultimately, I have to go along with the guidelines of the Public Space Protection Order to say that we are in the belief, therefore that you are in breach of the PSPO which says about prayer and also acts of disapproval around the activities at the clinic.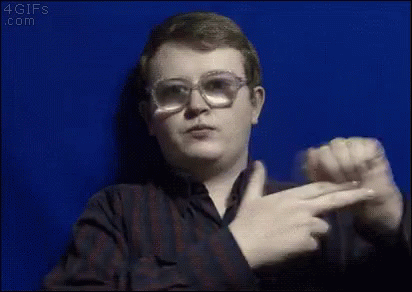 As Americans start to rediscover prayer over an injured football player (Go Bills), more people in the UK are discovering that standing on the street in silence is against the law if you are standing too close to an abortion clinic and thinking about God. In England, this makes sense to people.
It makes me wonder about the cops. I know "yackity schmackity, I'm just following orders" and all that. But do they hear the words coming out of their mouths as they as if someone praying for an approved reason? The cops might want to consider prayer themselves.
Editor's Note
LwC is on Substack now! Each day we overwhelm your brains with the content you've come to love from the Louder with Crowder Dot Com website.. but algorithms hide our ranting and raving as best they can. The best way to stick it to Big Tech? Subscribe to For the Content!
Happy Prayer Day! (Featuring the ACLU)youtu.be