Each day we overwhelm your brains with the content you've come to love from the Louder with Crowder Dot Com website.
But Facebook is...you know, Facebook. Their algorithm hides our ranting and raving as best it can. The best way to stick it to Zuckerface?
Sign up for the LWC News Blast! Get your favorite right-wing commentary delivered directly to your inbox!
Politics
NFL legend Tony Dungy SHREDS 'Scientific American's' pathetic attempt to inject race into Damar Hamlin injury
January 10, 2023
Americans were too unified around (future Super Bowl winning) Buffalo Bills safety Damar Hamlin and the power of prayer in lifting him up after injury. Leave it to a leftist blogger to try and inject race into it under the guise of "the science." Among those not amused? Super Bowl winning NFL legend Tony Dungy.
It was written in Scientific American, so OBVIOUSLY "the science" is settled that racism is afoot. Unamused by it is Coach Dungy, and he has some authority to speak on the issue. "As a black man and former NFL player, I can say this article is absolutely ridiculous."
The sciencey content follows a basic formula on the left: a thing happens + find an excuse to claim RAAAAAAACISM = all the clicks. It's also common among the Democrat Party, as we saw yesterday with Biden considering a ban on gas stoves. They take something Americans enjoy that they want to ban, then add the words "adversely affects minority and marginalized communities."
With the Scientific American article, it's football:
The ordinariness of men running into each other at full speed represents a normalized—even rationalized—violence that is routine to this American game.
The adverse effect is that because there are more non-white people who play in the NFL (the article claims 70%), that means more non-white people get injured. Hence, RAAAAAAACISM. And not MAAAAAATH.
What also follows suit when a leftist says something controversial is they then complain when people criticize them for it. I could have sworn I saw tweets where the author did that, and claimed her critics were denying racism exists. I should have bookmarked the tweets yesterday...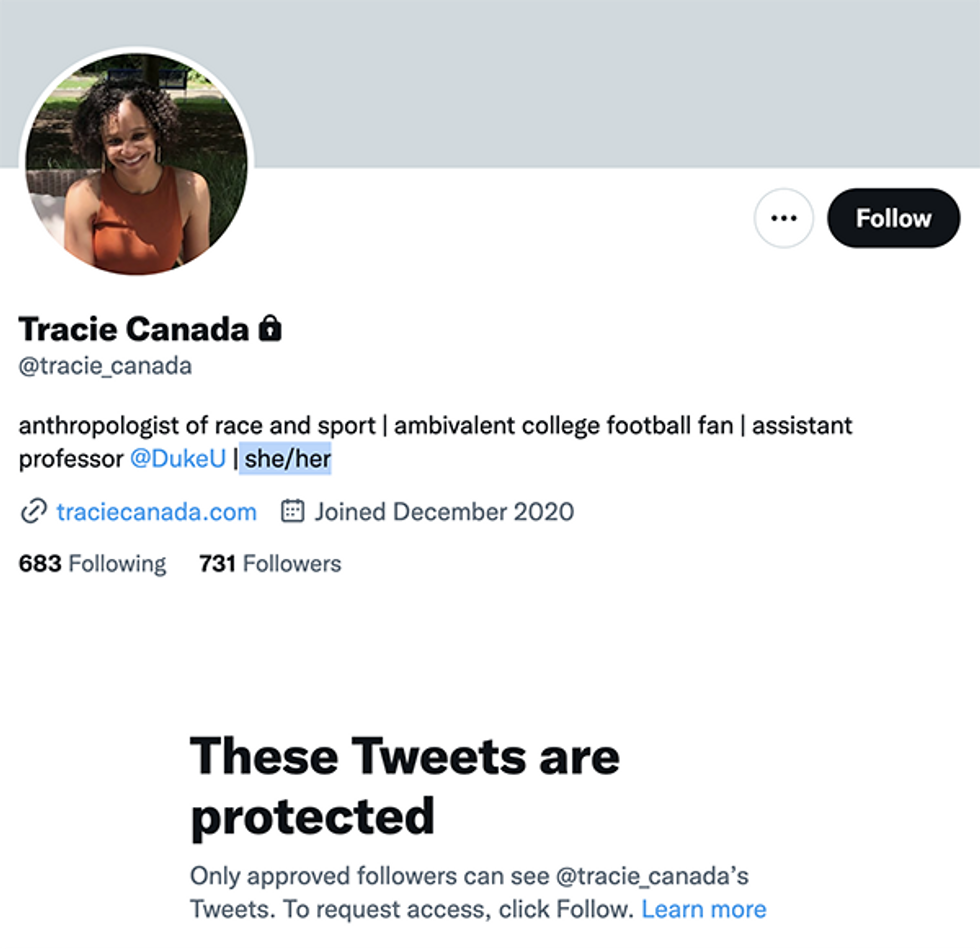 More importantly when it comes to Demar Hamlin:
He will no doubt be there in spirit, if not in attendance, when the Bills "squish the Fish" on Sunday. As for Bills Mafia, I hope someone covers a folding table with copies of the Scientific American article and drops the elbow.
Editor's Note
LwC is on Substack now! Each day we overwhelm your brains with the content you've come to love from the Louder with Crowder Dot Com website.. but algorithms hide our ranting and raving as best they can. The best way to stick it to Big Tech? Subscribe to For the Content!
Exclusive FAUCI Interview: SCIENCE Is The LAW! | Louder With Crowderyoutu.be