Each day we overwhelm your brains with the content you've come to love from the Louder with Crowder Dot Com website.
But Facebook is...you know, Facebook. Their algorithm hides our ranting and raving as best it can. The best way to stick it to Zuckerface?
Sign up for the LWC News Blast! Get your favorite right-wing commentary delivered directly to your inbox!
Hollywood writer shares pitch for big-budget action movie using nothing but NERF guns and it sounds amazing
August 19, 2023
Maybe this writer is bored, what with the strike and writers being told by their union they aren't allowed to work. But Van Robichaux (Brooklyn Nine-Nine) shared his pitch for a big-budget live-action movie that, while we here at the Louder with Crowder Dot Com website aren't ones for hyperbole, sounds like the greatest movie we've ever heard. Think Terminator meets Rambo, but replace all the weapons with NERF! (shout out Twitchy)
Van dropped X after reading Hasbro is launching an entertainment division to milk their IPs for every dollar they can get. Van's idea? "Get a Rock, a Hemsworth any big action stars. Hire a great action director & do a normal action movie but—every weapon's a Nerf weapon. Every bullet is foam. Never directly address it in the film & play it all straight."
If you needed a better example of how out of touch Hollywood is, no one was into it. "Development execs seem wired to not get big ideas. On this, I think they had issues w/ specific character arcs (which…who cares you fix that in the script) & a baffling concern of not "having stakes" w/o bullets. I got shut down before anyone with real authority got to hear it."
If this movie is going to be made, he's going to have to South Park it. The way Team America came about is that Matt Stone and Trey Parker read the most ridiculous, over-the-top, MICHAEL BAY BOOM-esque script they've ever seen. They wanted to make it shot for shot, only with marionettes. Lawyers said no, so instead they produced Team America on their own.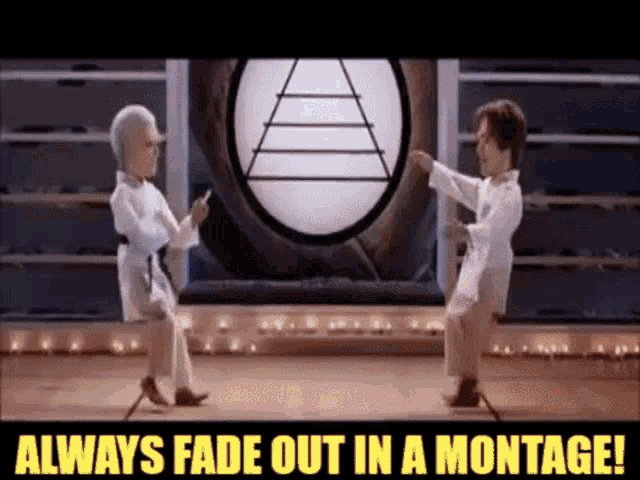 Hollywood cares most about the Chinese market. But if they decide to care about the middle America market, they will make this film. There are few things more suburban than entire families getting into huge Nerf wars with each other. I have an entire arsenal in my basement, as does my brother-in-law and his neighbors. Whenever we get together with the kids...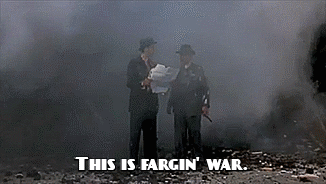 I also have a collection of styrofoam swords. It's important to make sure our young ones diversify their fighting styles.
Hundreds of thousands of Americans all across America have the exact same experiences. Full-on Nerf wars where only a few survive. Put that in the movie and you might as well be printing money.
Get The Rock's, Jason Statham's, and Liam Neeson's agents on the phone. Get Denzel. This NEEDS to be made.
><><><><><><
Brodigan is Grand Poobah of this here website and when he isn't writing words about things enjoys day drinking, pro-wrestling, and country music. You can find him on the Twitter too.
Facebook doesn't want you reading this post or any others lately. Their algorithm hides our stories and shenanigans as best it can. The best way to stick it to Zuckerface? Sign up for our DAILY EMAIL BLASTS! They can't stop us from delivering our content straight to your inbox. Yet.