Each day we overwhelm your brains with the content you've come to love from the Louder with Crowder Dot Com website.
But Facebook is...you know, Facebook. Their algorithm hides our ranting and raving as best it can. The best way to stick it to Zuckerface?
Sign up for the LWC News Blast! Get your favorite right-wing commentary delivered directly to your inbox!
South Park Mocks People Panicking Over New COVID Variant the Day Before People Panic Over New Omicron Variant
November 27, 2021
People are panicking over the new Omicron COVID variant coming out of South Africa. There was a stock market sell-off. Joe Biden announced a new xenophobic travel ban, that probably isn't xenophobic because Joe Biden's doing it (even though Joe Biden called the last one xenophobic). Experts are calling the variant Omicron instead of "Xi"--which would be the next letter in the Greek alphabet--because of "China" and "the science." Lost in the panic is that just the day before, South Park mocked panic over a new variant on the "South Park Exclusive Event: Post COVID."
Let's set the stage [SPOILER WARNING]:
It's forty years in the future and the world has only just finally ended the pandemic. No more variants. Woke late-night comedy is sponsored by Moderna. Dr. Kenny McCormack was on the verge of discovering who caused the FIRST pandemic when he died under mysterious circumstances. That's when it was discovered that he died of a new COVID variant, forty years after the first variant. Oh, and the government shut the town down because of a single person not being vaccinated. Here's the panic.
New COVID Variant (South Park Post Covid)youtu.be
South Park drops a new episode mocking new variants forty years into the future on Thursday. There's a new variant people are freaking out about on Friday. Well played Matt Stone and Trey Parker!
As a side note, "Omicron?" Can we not name supposedly serious viruses things that sound like planet-destroying Transformers?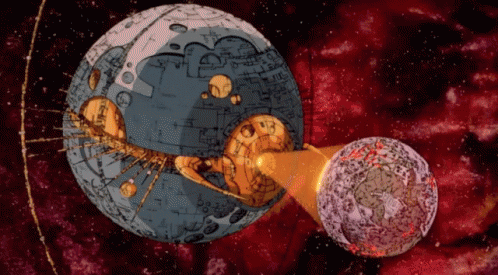 "South Park Exclusive Event: Post COVID" was good even without predicting the future. A running gag was mocking woke late-night comedy. I won't give away any of the jokes, but one of the setups was "Speaking of suspicious, what do you call a trans woman who walks into an abortion clinic?" I've been laughing at that for days.
Get your content free from Big Tech's filter. Bookmark this website and sign up for our newsletter!
Horrible INFRASTRUCTURE Cartoon About Wasting YOUR Money! | Louder With Crowderyoutu.be